OFFICE Ou Fei Zi is a major fashion brand in cosmetics and skin care products. Its brand counters are spread all over the country, with precise colors and rich choices to meet various makeup needs, so that every pioneer woman who loves beauty can become her own makeup artist.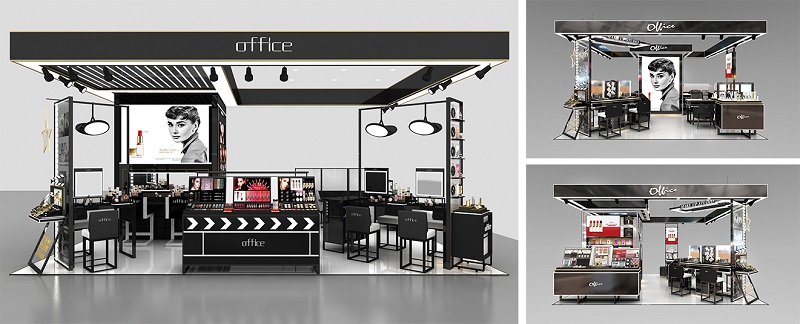 Recently, the Ta Nong Street chain store in Changshu, Suzhou is about to open. Ou Feizi introduced Winbond's LCD splicing screen as a large-screen display device in the store, mainly to display some of its own product details, brand stories, and new offers through the high-definition large screen. Activities etc.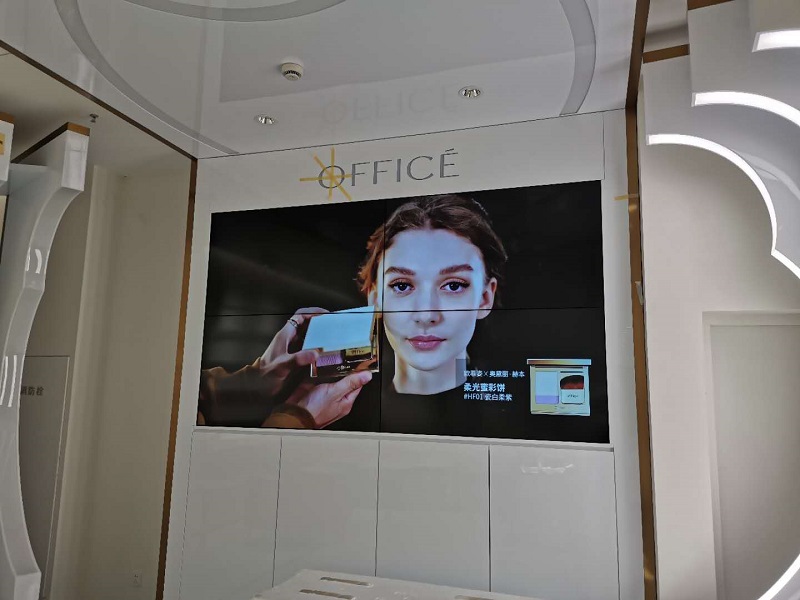 The introduction of LCD splicing screens can fit well with the decoration design of the store, presenting an elegant, professional and authentic style; this is also Ou Feizi's attitude towards the industry all the time, pursuing the artistic conception of truth, goodness and beauty, and hope for more People bring beauty and new life; it can be said that the LCD splicing screen can not only meet the needs of the store in terms of practical functions, but also play a "green leaf" role to give full play to the brand concept of Ou Feizi。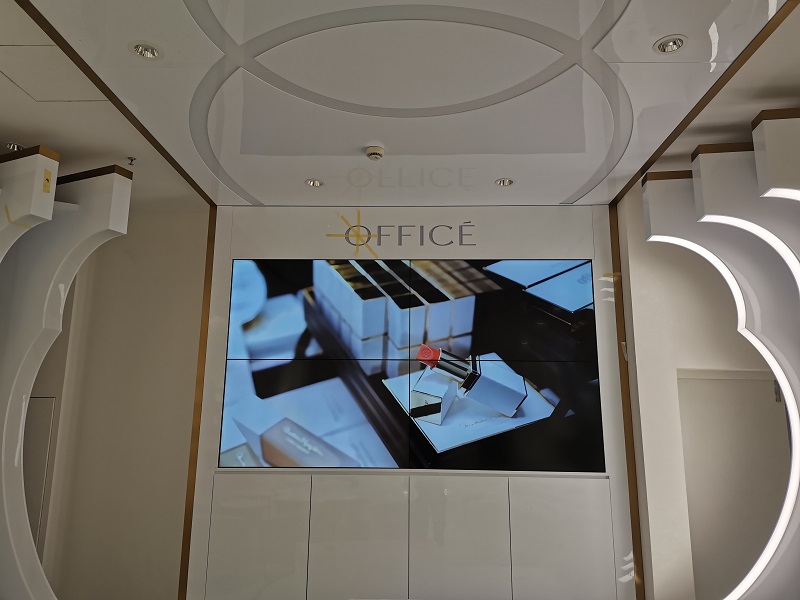 The splicing unit of this project is HBY-PJ550P (Winbond 55-inch 3.5mm LCD splicing screen), using industrial-grade LCD A+ original panel, equipped with direct-lit LED backlight, uniform brightness distribution, and high-definition display without distortion.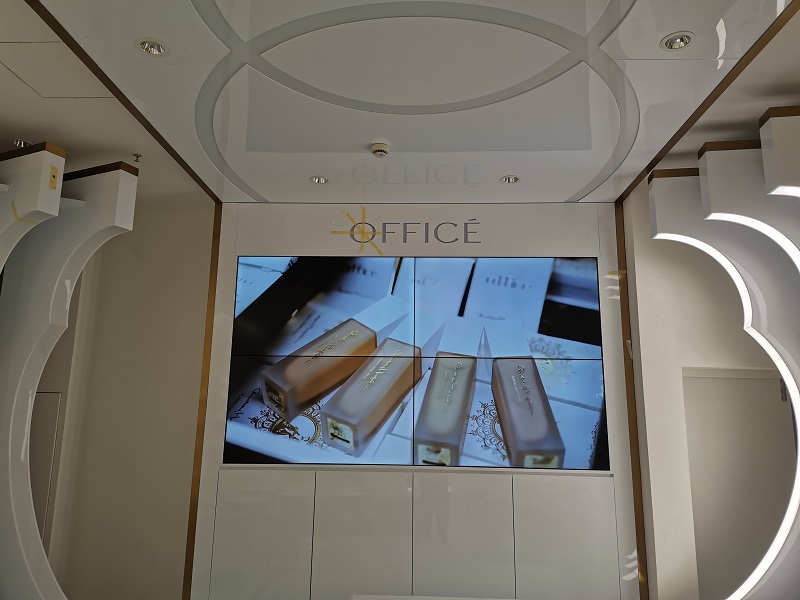 In addition, Winbond's color calibration technology for product professional research and development makes the color difference rate above 90%, the picture output is more stable, and the visual effect is clearer and perfect; at the same time, the LCD splicing screen can also adapt to various long-term environments. It supports 7*24 hours non-destructive operation, which is the most suitable for store display.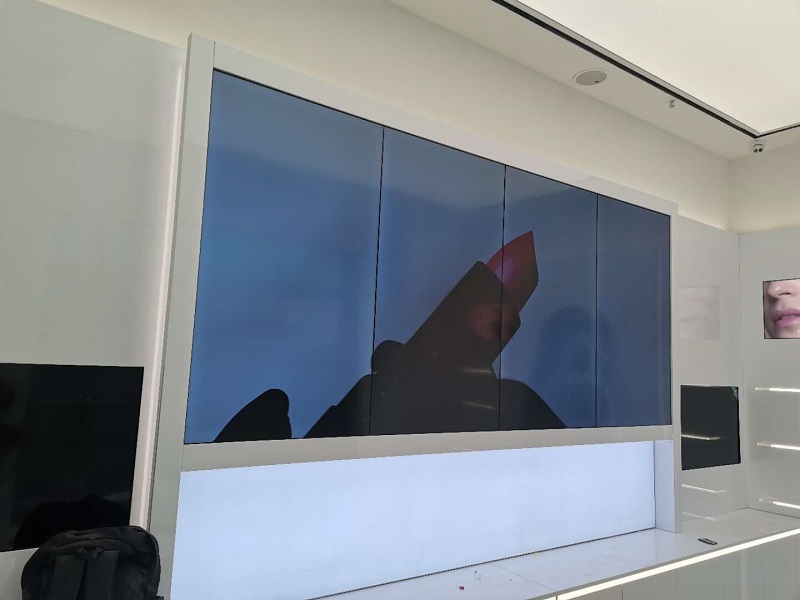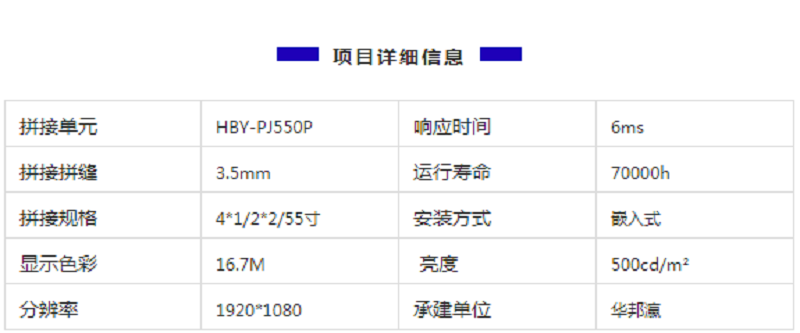 Now the LCD splicing screen of OFFICE Ou Feizi Makeup (Jiangsu Changshu Chain Store) has been successfully completed, and has passed the inspection and acceptance of the relevant person in charge, and has been put into use normally. Winbond once again thanks the OFFICE Ou Feizi makeup brand for its trust and support, and wish the new store The opening is auspicious, and the financial resources are rolling in.
Shenzhen Winbond Technology is a national high-tech enterprise specializing in LCD splicing screen R&D, design, production and sales. It is a well-known LCD splicing screen brand in China. It has rich project cases and supports nationwide on-site installation. If you have any questions about LCD Please feel free to consult us for technical questions or needs of splicing screen.