Shenzhen Boyuan Technology Innovation Development Co., Ltd. was established in 2003 with a registered capital of 50.01 million yuan. It is headquartered in Shenzhen and has many branches across the country. It is a company specializing in smart cities, intelligent transportation, building automation products, transportation facilities A national high-tech enterprise engaged in R&D, production, sales, construction, installation and service of security products.


As the saying goes: "The forest flowers are falling down with swifts, and the water dam is pulling the wind and the green belt is long." If a beautiful thing is embellished by other things, it will be more refreshing, like a wonderland; the same is true for a company's exhibition hall. As an important place to show customers its products, services, and brand culture, its decorative design style and practicality are particularly important.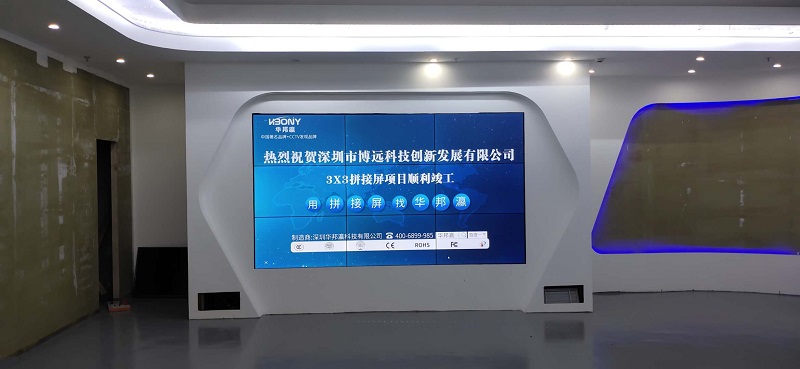 Recently, Boyuan technology introduced huabangying LCD splicing screen into the company's internal exhibition hall as a large screen display device, aiming to "decorate" the company's exhibition hall, enhance the company's soft power, shape the enterprise's image, and let the customers and partners of the company know more intuitively about the relevant products related to the construction of smart city.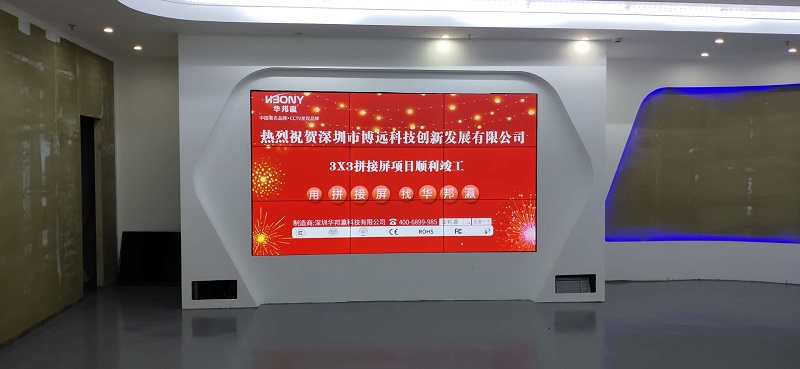 If the exhibition hall of Boyuan Technology is compared to a beautiful red flower, then the best-selling 46-inch 3.5mm LCD splicing screen of Winbond is definitely a green leaf-level decoration; HBY-PJ460P (Winbond 46 Inch 3.5mm splicing unit) using the original industrial-grade LCD panel, equipped with industry-leading direct-lit LED backlight, the brightness is more uniform than the traditional side input, the display screen is naturally high-definition without distortion, and the color is saturated and gorgeous. Better than visual experience.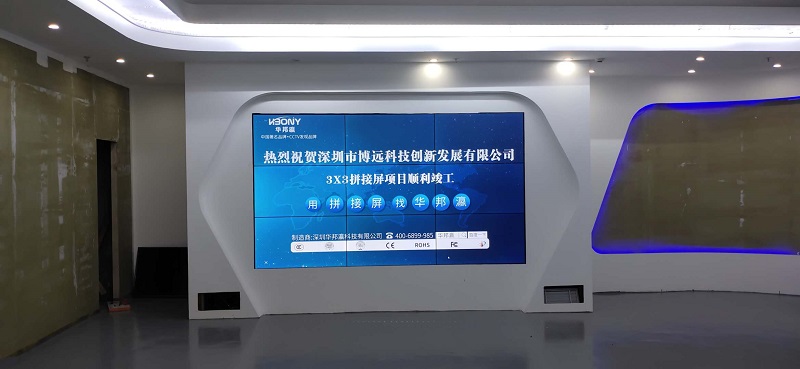 The large LCD splicing screen can realize intelligent split screen, single screen, multi-screen arbitrary combination of diversified image splicing display, which can perfectly display the company's products, engineering cases, corporate culture, etc.; PVA technology (image vertical adjustment technology) makes HBY -PJ460P has a viewing angle of 178°, which allows users to have a more comprehensive understanding of what is being played on the big screen.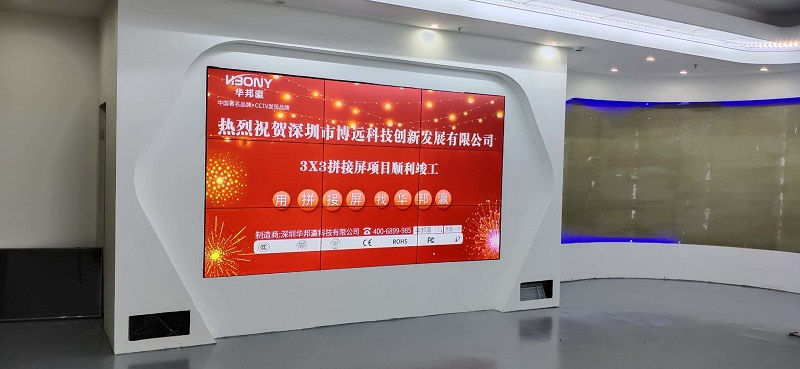 Detailed project parameters:
| | | | |
| --- | --- | --- | --- |
| Splicing unit | HBY-PJ460P | Response time | 6ms |
| Splicing seam | 3.5mm | Operating life | 70000h |
| Splicing specification | 3 * 3 / 46 inch | Installation mode | Embedded |
| Contrast ratio | 4500:1 | Brightness | 500cd/m² |
| Resolving power | 3840*2160 | Contractor | Hua Bangying |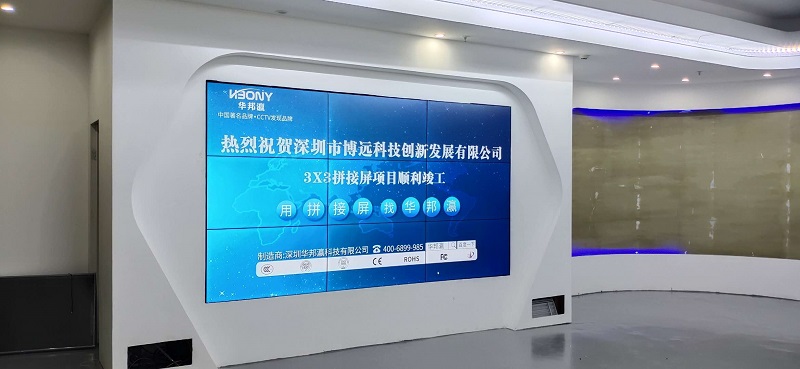 With the continuous development of the times, people's requirements for visual experience are becoming more and more demanding. If a customer visits a company and finds that the other company's exhibition halls, conference rooms, etc. are decorated in old fashioned and outdated display equipment, it will greatly reduce cooperation. If you see an exhibition hall like Boyuan Technology, you will definitely want to sign a contract and leave you immediately.
Winbond Technology is a high-tech enterprise specialized in the R&D, design, production and sales of smart commercial display products. Among them, LCD splicing screen products are favored and recognized by users. There are projects all over the country and the company is strong. , Support nationwide door-to-door installation. If you have any needs or technical questions about the large display screen, please feel free to consult, Winbond will try our best to serve you.