Water baby is a parent-child swimming Service for infants aged 0-5 years. Originated in the UK, with 14 years of brand operation experience, it is the largest parent-child swimming institution in the world.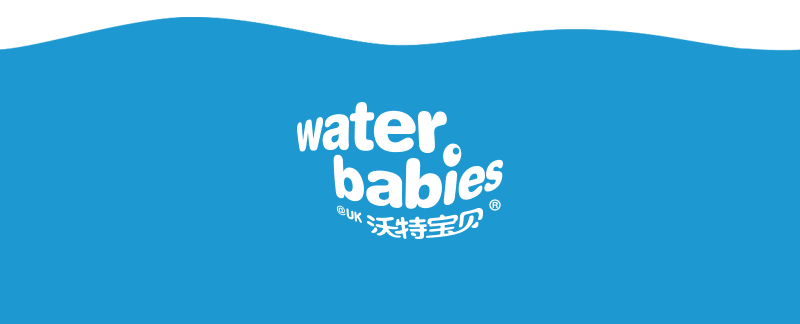 Recently, Walter baby parent-child Swimming Center (Nanshan store in Shenzhen) purchased huabangying LCD splicing screen as the terminal display device of parent-child swimming activity center, so as to introduce its brand advantages to visiting customers through large screen, and play some matters needing attention in parent-child swimming, case pictures, videos, etc。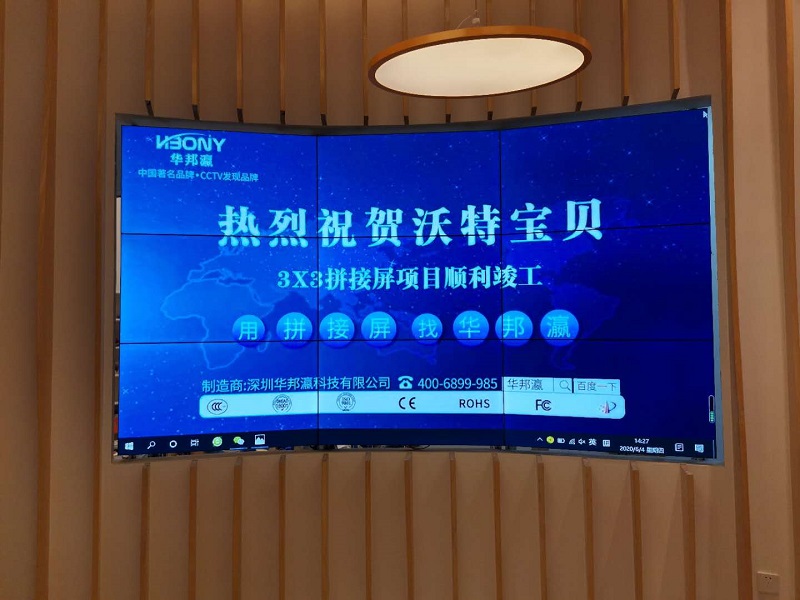 The splicing unit of this large screen splicing project is huabangying 46 inch LCD splicing screen, which adopts industrial grade LCD a + panel and industry-leading direct down LED backlight. The brightness distribution is uniform, and the display screen is clearer and more natural than traditional equipment.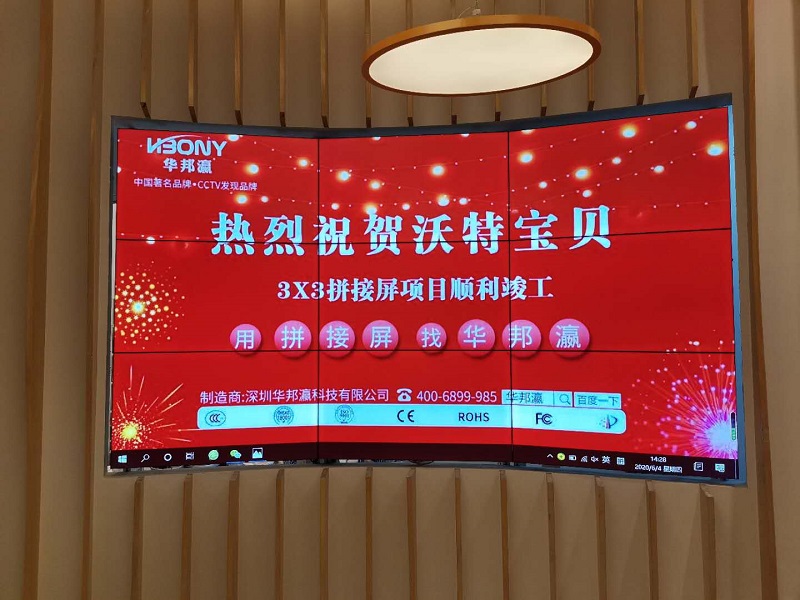 According to the needs of Walter baby, the large screen is designed into an arc, which aims to make the large screen fit the interior decoration design and highlight the individual fashion and simple style.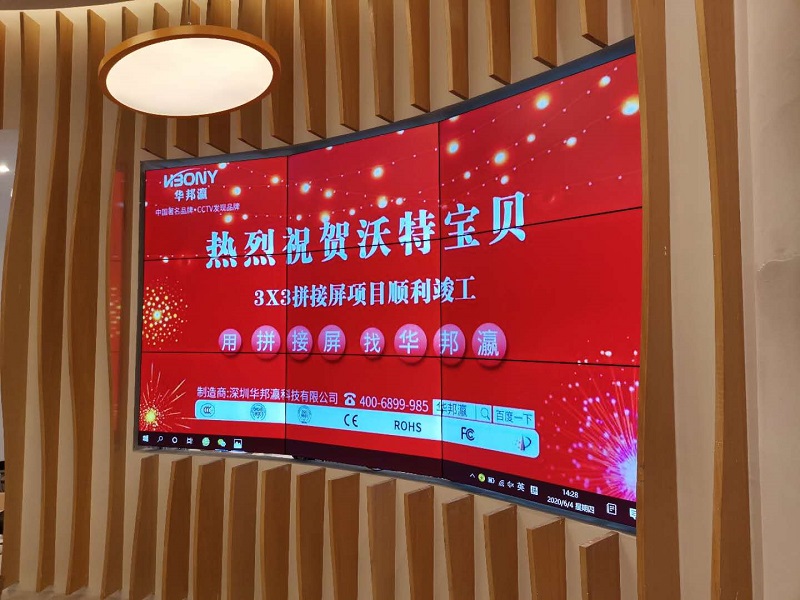 PVA Technology (image vertical adjustment technology) makes the mosaic screen visual angle up to 178 degrees; huabangying's color calibration technology, which is specially developed for products, can calibrate the static and dynamic pictures to make the picture output more accurate and stable; users can get better visual experience in the viewing process.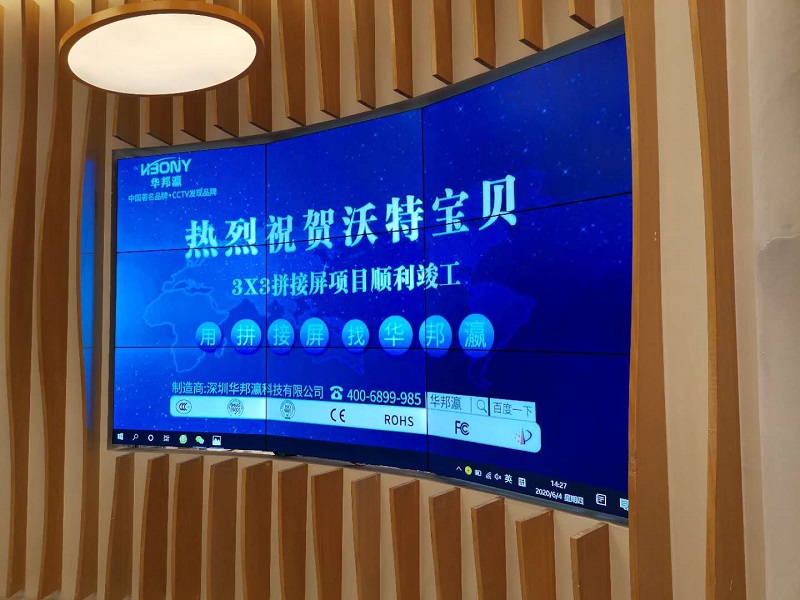 Detailed project parameters:
| | | | |
| --- | --- | --- | --- |
| Splicing unit | HBY-PJ460P | Response time | 6ms |
| Splicing seam | 3.5mm | Operating life | 70000h |
| Splicing specification | 3 * 3 / 46 inch | Installation mode | Embedded |
| Contrast ratio | 4500:1 | Brightness | 500cd/m² |
| Resolving power | 1920*1080 | Contractor | Hua Bangying |

Now, the project has been successfully completed, and has passed the acceptance of water baby swimming center (Shenzhen Nanshan store) and put into operation normally. Hua Bangying once again thanks Walter baby for its trust and support.
Shenzhen huabangying Technology Co., Ltd. is a national high-tech enterprise specializing in the research and development, production and sales of LCD splicing screen. It is a well-known LCD splicing screen brand in China. It has rich project cases and supports door-to-door installation. If you have any technical questions or needs about LCD splicing screen, please feel free to consult us.