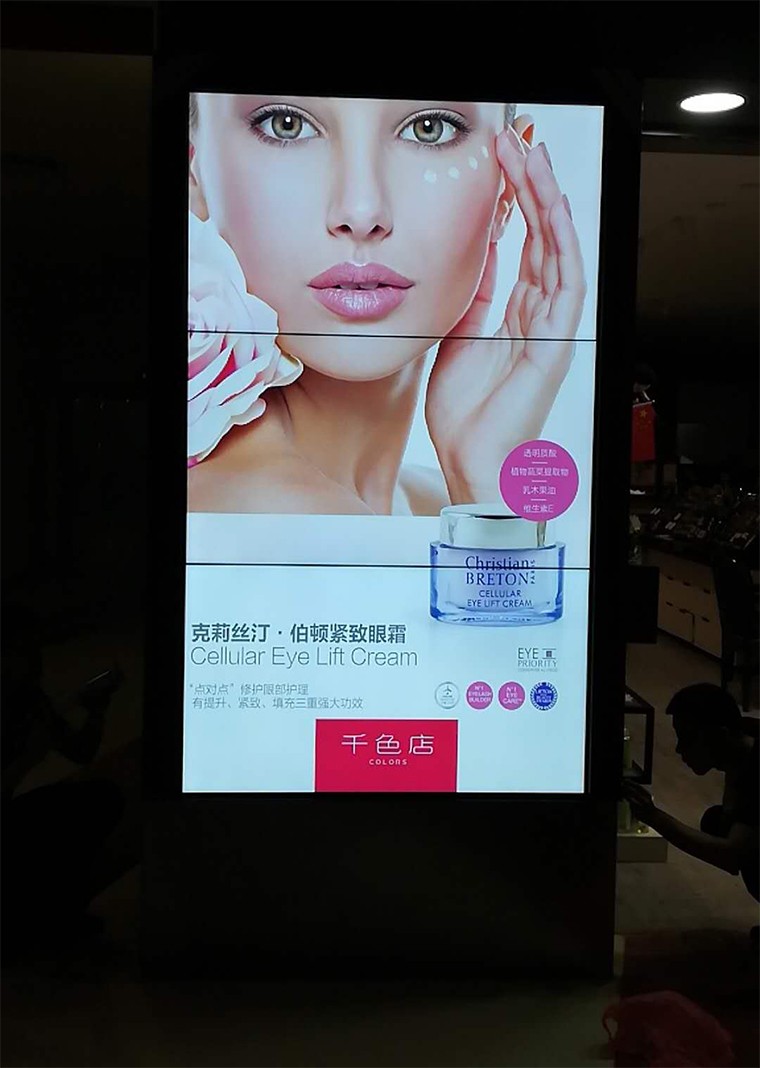 Shenzhen qiansedian general merchandise Co., Ltd. ("qiansedian" or "company"), established in 1995, is a franchised chain organization specializing in women's daily chemical products. Since its establishment, the company has been adhering to the tenet of high quality, low price, rich varieties, comfortable environment and professional service, and its consumer group is positioned at middle and high income women.

In 1993, Shekou store, the first store of Shenzhen qiansedian commercial chain Co., Ltd., was established in Shenzhen. More than ten years later, qianse store, a wonderful flower in the cosmetics retail chain industry, has been opening to the public all over the country. It has created a new way of life for modern urban women with the concept of fashion, high-quality goods and professional services, and has built a first-class professional chain organization of urban women's life with constant efforts.

In July 2005, qiansedian Southwest Branch was established, which sounded the clarion call for qianse store to enter the national market from the Pearl River Delta. After ten years of efforts, qianse store has owned 52 stores, covering Shenzhen, Guangzhou, Dongguan, Zhuhai, Zhongshan, Foshan, Huizhou, Chengdu, Chongqing and other large and medium-sized cities, becoming the local white-collar women to buy fashion image products Preferred retail brand。

While vigorously expanding the national market, qianse store is also making great efforts in the field of e-commerce. Since its establishment in 2000, qiansedian website has cooperated with taobao.com to build a perfect online shopping platform. At present, qiansedian website has become the leading B2C and B2B trading platform in China, and is engaged in online retail and wholesale business, striving to provide high-quality service and user experience for the majority of Internet users!

Business characteristics:
1. Open shelf sales, put into POS system, implement calculator networking, unified management, unified procurement, unified distribution, greatly reduce costs, so that customers get more tangible benefits.
2. More than two thirds of cosmetics and related daily necessities are purchased from overseas, which ensures the introduction of the latest international products and competitive prices。
3. E-commerce platform, with Chinese and English versions, provides online retail services, the latest information, etc.
4. Sincere hospitality and fast service make the membership system of qianse store last for many years. At present, there are more than 200000 members.
5, there are more than twenty thousand Chinese and foreign brands in thousand color shops, which are mainly divided into seven categories: skin care products, cosmetics, perfume, accessories, leather goods, underwear and daily necessities. Some international famous brands have been exploring new market areas with qianse stores: Lancome, SK-II, Shiseido, Clinique, CD, Estee Lauder, L'Oreal, Maybelline, anlifang, Kenzo, CK, boss, Xiannu, etc.

Shenzhen huabangying Technology Co., Ltd. has been cooperating with qianse store. Before, it installed a set of LCD mosaic display system in a qianse store in Shenzhen. This time, it cooperated with qianse store, located in Hongkong Huicheng, Huizhou.
The three pieces of horizontal screen splicing can be used as the publicity of qianse store, and can also display member information and promotion activities, which can greatly improve the sales of the store.