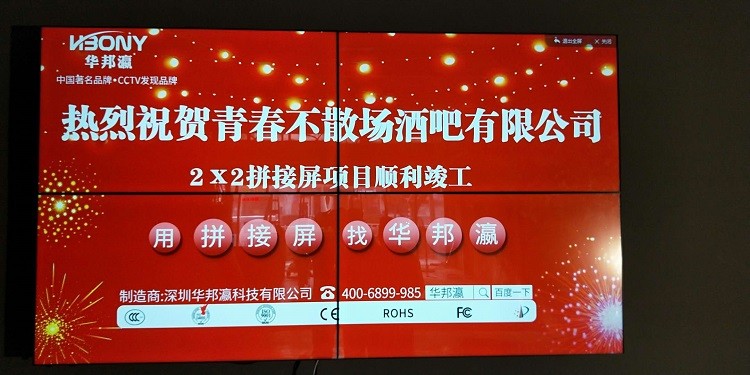 Because the ordinary LED screen in the bar was blurred, the screen was close to the screen, and the grainy sense was obvious, which gave customers a very bad visual experience. So the manager of the youth bar inquired around to understand the display equipment market, and finally decided to introduce the LCD splicing screen as the display equipment of their bar.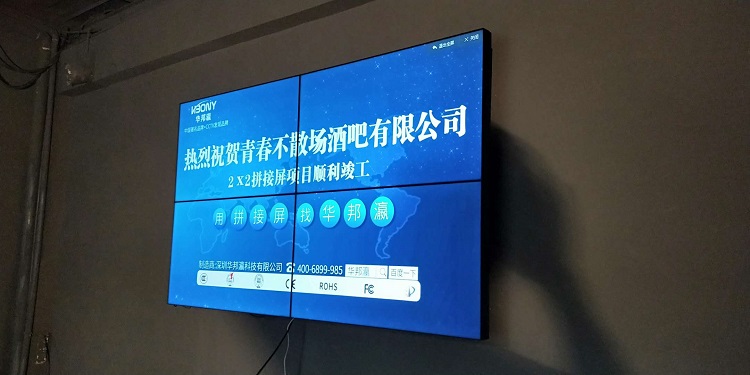 The project specifications are as follows:
Model: HBY-PJ460P
Product name: Samsung 46-inch, 2*2 ultra-narrow LCD splicing screen
Contrast ratio: 4500:1
Resolution: 1920*1080
Brightness: 500cd/m2
Response time: <6ms
Installation method: wall-mounted installation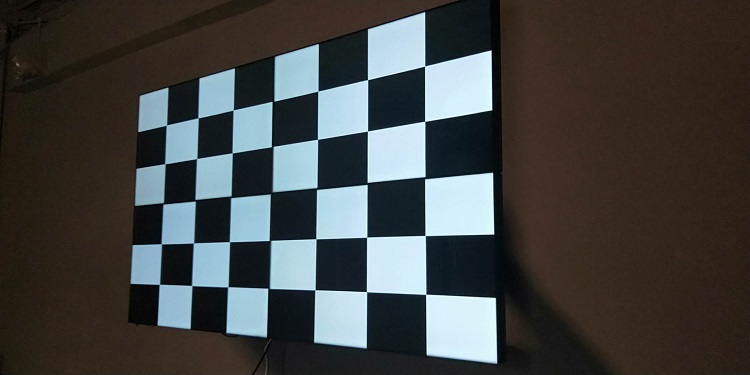 The unique Samsung industrial-grade DID panel has a direct-lit LED backlight, the picture is delicate and lifelike; the innovative anti-glare screen can effectively prevent glare, the image color is beautiful, the reduction is better, the sense of layering is outstanding, and the full-screen display is displayed. Very high-end beauty and texture, giving users the best visual experience.
After the LCD splicing screen is put into use, the attendance rate of customers has been greatly increased. In this regard, the person in charge of the Dongguan Youth Do not leave the bar said that the previous traditional LED and the current LCD splicing screen indoor experience are not at the same level, and they will In the improvement of other places in the bar, when display equipment is needed, we will continue to cooperate with Winbond.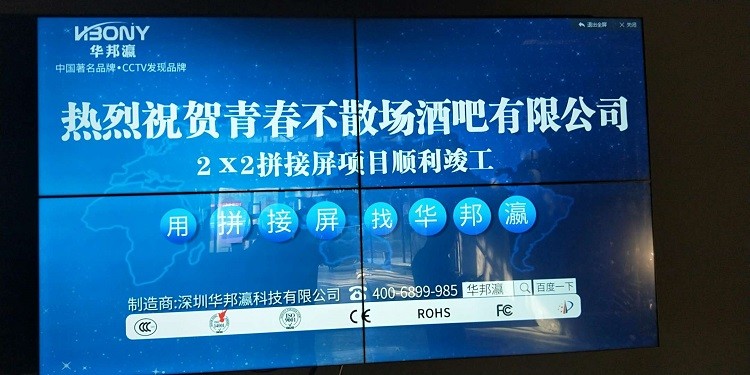 To win the trust of customers is the pursuit of everyone in huabangying company. In the future, the company will always uphold its own concept, provide customers with better LCD splicing screen solutions and create better products.