Qingcheng County People's Hospital is located at No. 83 South Street, Qingcheng County, Qingyang City, Gansu Province. It was founded in 1950 and covers an area of 28,300 square meters with a building area of 11,800 square meters. It is a comprehensive second-class Grade A hospital integrating medical treatment, scientific research, teaching, preventive health care, and first aid. It is the medical guidance center and mental illness rehabilitation center of Qingcheng County.
Recently, Qingcheng County People's Hospital has introduced Winbond's LCD splicing screen to the new hospital area to build a modern intelligent meeting platform, aiming to improve the efficiency of the hospital's work meetings, grasp the latest medical consulting technology in time, and facilitate coordination between departments Communicate, coordinate and deploy the daily work and development goals of the hospital; the purpose is to better serve the patients who come to the hospital, promote the harmonious development of the doctor-patient relationship, and serve the people.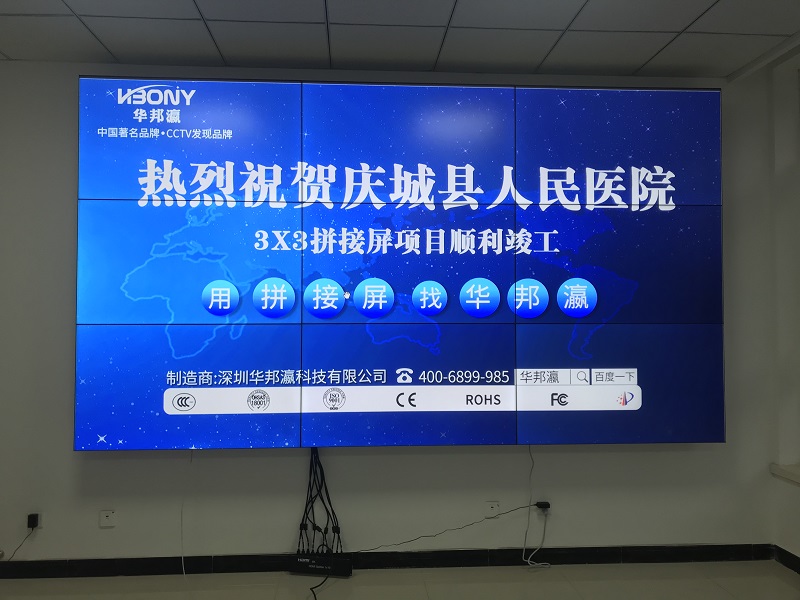 Conference rooms have always been a common application area of LCD splicing screens, which can realize a variety of practical functions, such as multi-window display, screen overlay, remote meetings, etc.; not only that, the indoor display effect of LCD splicing screens will not change with the viewing distance. It gives people an excellent visual experience regardless of distance, which virtually improves meeting efficiency.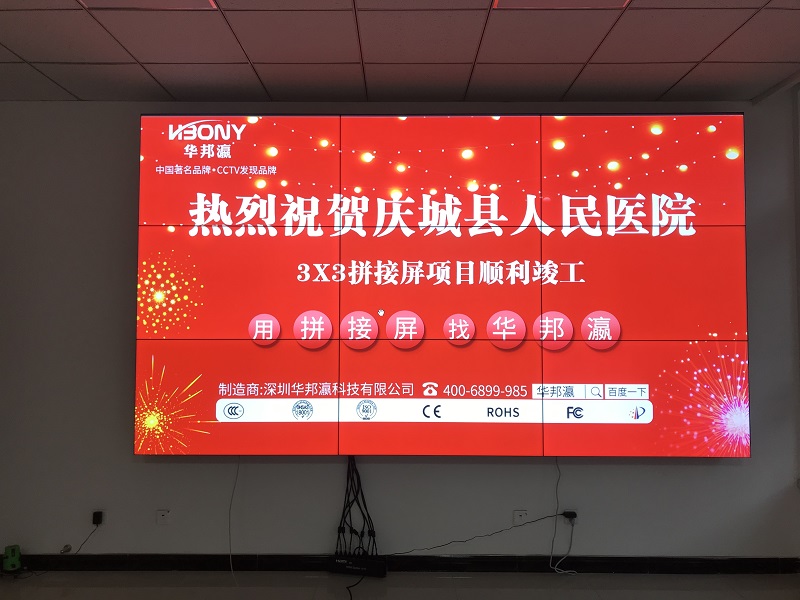 Furthermore, the stylish and simple style of the LCD splicing screen can best fit the interior decoration and design, making the overall effect look elegant and refreshing. This is the reason why many enterprises and institutions are currently using splicing screens.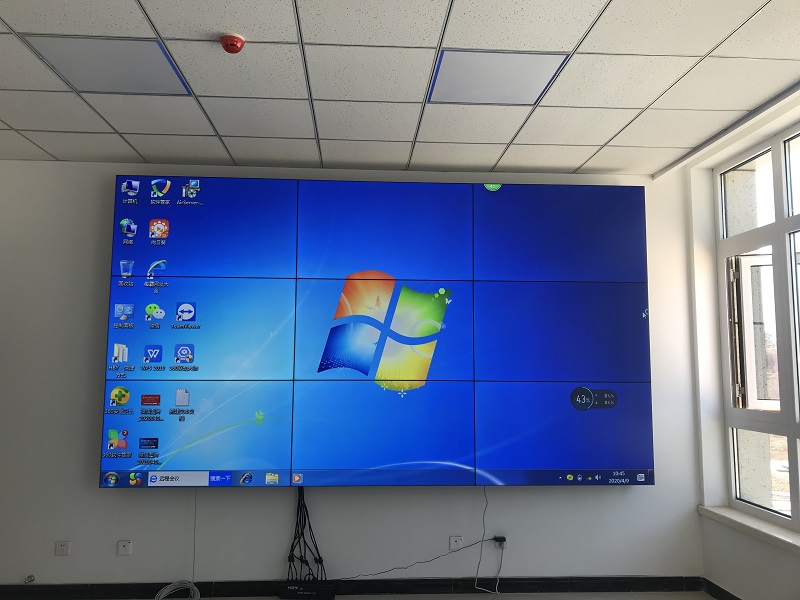 The splicing screen project of Qingcheng People's Hospital uses HBY-PJ550P (Winbond 55-inch/3.5mm LCD splicing screen unit), using original industrial-grade LCD splicing screen A+ panel, equipped with industry-leading direct-lit backlight, making the display The effect is improved several grades than ordinary products, the colors are saturated and beautiful, and the picture is high-definition without distortion.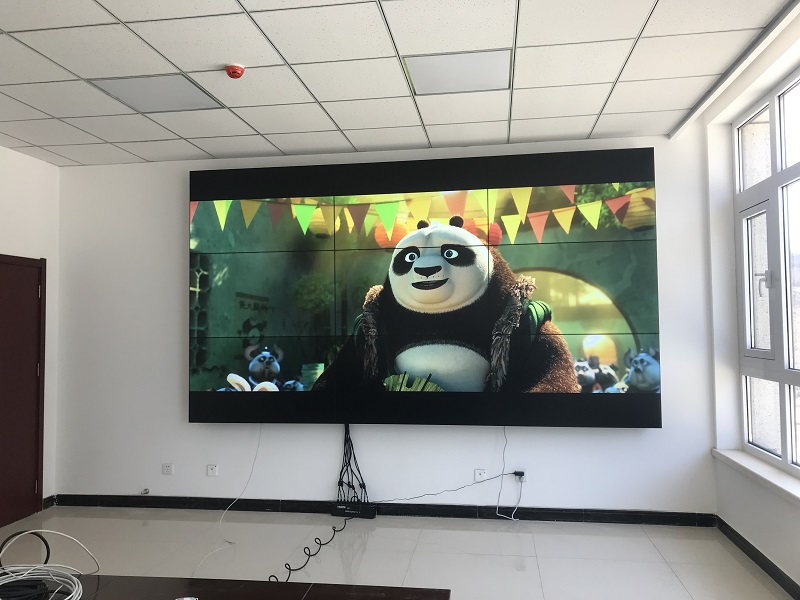 Detailed parameters of the project:
| | | | |
| --- | --- | --- | --- |
| Splicing unit | HBY-PJ550P | Response time | 6ms |
| Splicing seam | 3.5mm | Operating life | 70000h |
| Splicing specification | 3 * 3 / 55 inch | Installation mode | Wall mounted |
| Contrast ratio | 4500:1 | Brightness | 500cd/m² |
| Resolving power | 1920*1080 | Contractor | Hua Bangying |
With the efforts of Huabangying's professional installation engineers, the project has been successfully completed and passed the nuclear test acceptance by the relevant person in charge of Qingcheng People's Hospital, and it has been put into use as normal. Here, Huabangying thanks again for the trust and trust of Qingcheng County People's Hospital. Support, if you encounter any problems in the later use, please feel free to consult.