Shenzhen Baicheng Precision Co., Ltd. is a professional company specializing in elevator maintenance management platforms. The "e elevator" elevator life-cycle information management platform developed by Shenzhen Baicheng Precision Industry Co., Ltd. informationizes elevator maintenance and other related services, and realizes real-time maintenance and management of elevators. , Which greatly improves the efficiency of elevator maintenance and guarantees elevator safety.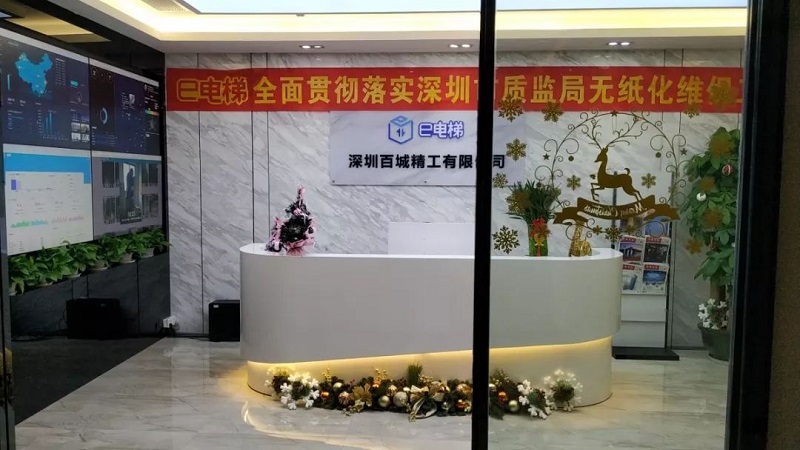 Recently, e Elevator has undergone many investigations and compared multiple splicing screen brands and manufacturers, and then introduced LCD splicing screens from Winbond, and placed them in the company's meeting rooms and exhibition halls. On the one hand, it is to continue to build "assets around the elevator's full life cycle." +Insurance+Operation" smart platform to improve internal work efficiency; on the other hand, to show its products, operation model, brand culture, etc. to customers and partners who visit the company to create a good corporate image.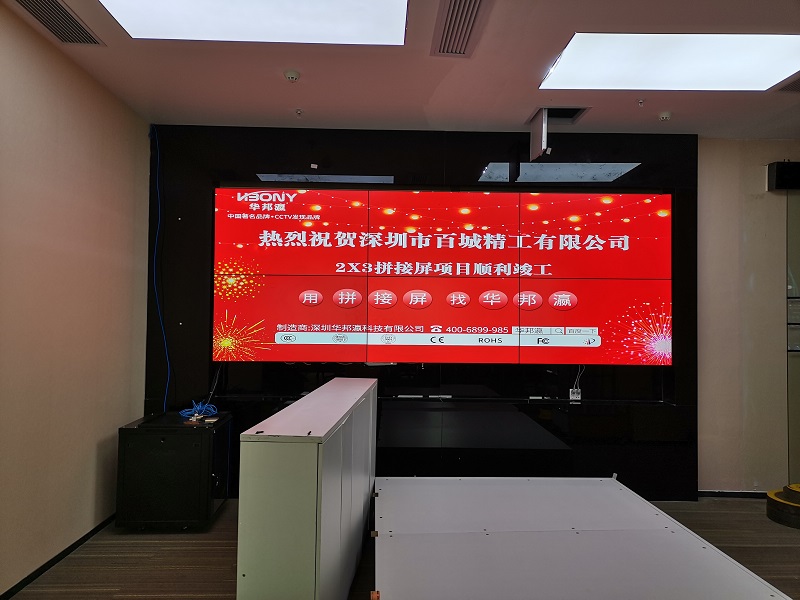 The LCD splicing unit of this project is HBY-PJ550P, Winbond 55-inch/3.5mm LCD splicing screen, using Samsung industrial grade original A+ panel, industry-leading LED backlight, uniform brightness distribution, high-definition display without distortion , The color is saturated and brilliant, and the visual experience is better than traditional projection display equipment. There will be no picture distortion, blur, ripple, etc., making work meetings smooth and efficient.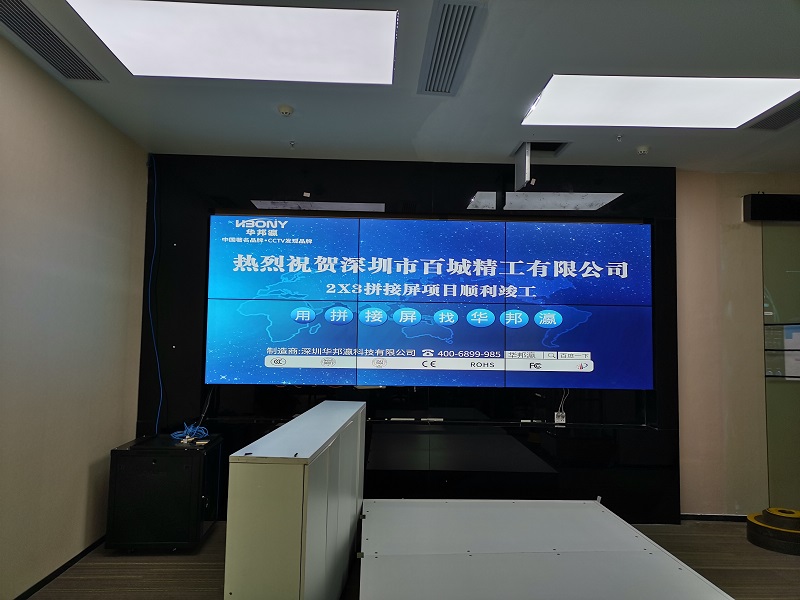 PVA technology (image vertical adjustment technology) makes the viewing angle of HBY-PJ550P reach 178°; the professionally developed color calibration technology of the product can calibrate still and dynamic images, and the image output is more accurate and stable; users can get more Great visual experience.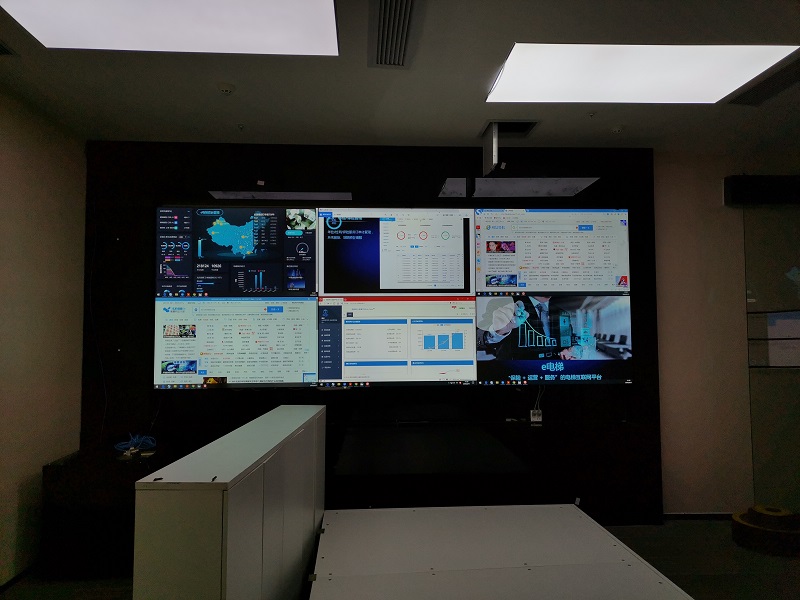 In addition, huabangying LCD splicing screen has small heat, no radiation, no flicker, no eye injury, no harmful substances (such as lead, mercury, etc.), which is environmentally friendly and energy-saving, and makes users feel more at ease. Its service life is more than 70000 hours, supporting 7 * 24 hours of non-destructive operation, adapting to a variety of long-term boot environment, making users more down-to-earth.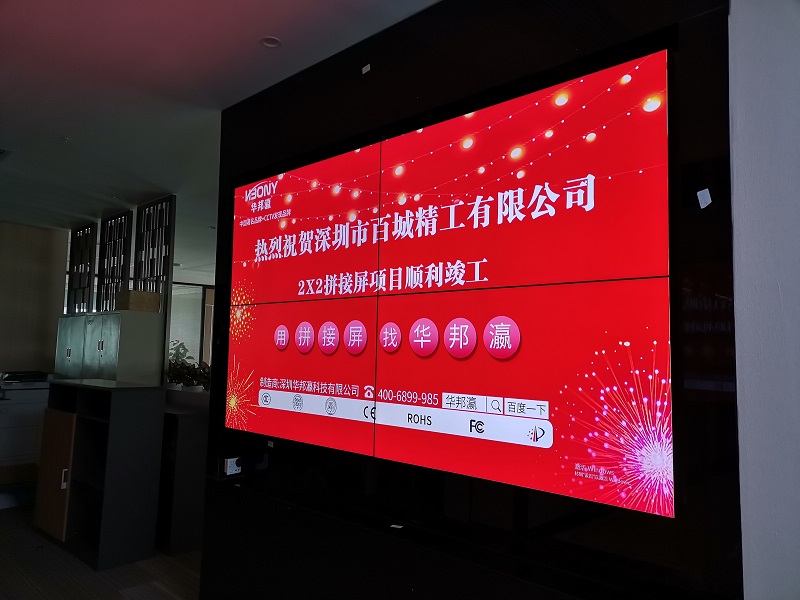 Detailed parameters of the project:
| | | | |
| --- | --- | --- | --- |
| Splicing unit | HBY-PJ550P | Response time | 6ms |
| Splicing seam | 3.5mm | Operating life | 70000h |
| Splicing specification | 3 * 3 / 55 inch | Installation mode | Wall mounted |
| Contrast ratio | 4500:1 | Brightness | 500cd/m² |
| Resolving power | 1920*1080 | Contractor | Hua Bangying |
Today, the project has been completed with the efforts of Huabangying's professional installation engineers, and has passed the verification and acceptance by relevant personnel of Shenzhen Baicheng Precision Co., Ltd. (elift), and then put into use normally; here, Huabangying With the trust and support of Baicheng Precision, I wish your company a prosperous business and prosperous day.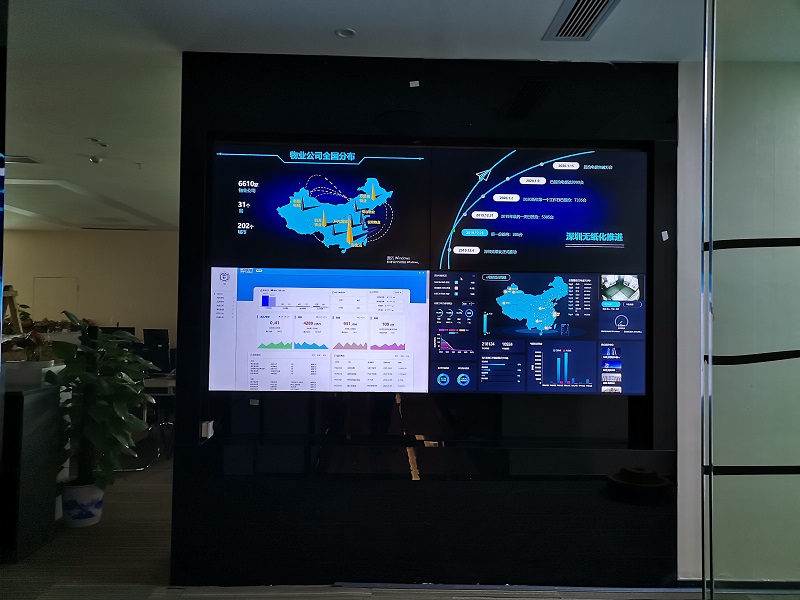 Winbond Technology is a high-tech enterprise specializing in the R&D, design, production and sales of smart commercial display products. Among them, LCD splicing screen products are favored and recognized by users. There are projects all over the country and the company is strong. , Support nationwide door-to-door installation. If you have any needs or technical questions about the large display screen, please feel free to consult, Winbond will try our best to serve you.