Guangzhou Micropeptide Biotechnology Co., Ltd. is a comprehensive enterprise that industrializes and marketizes bioengineering technology in the fields of beauty and health. It has the world's top production technology and equipment; it cooperates with Guangyao Baiyunshan Group Baidi Biomedical Co., Ltd. Companies, top bioengineering research units and elite enterprises have launched the world's leading DNA repair and anti-aging cell growth factors, opening the era of non-invasive repair and anti-aging, enjoying a high reputation in the industry and abroad.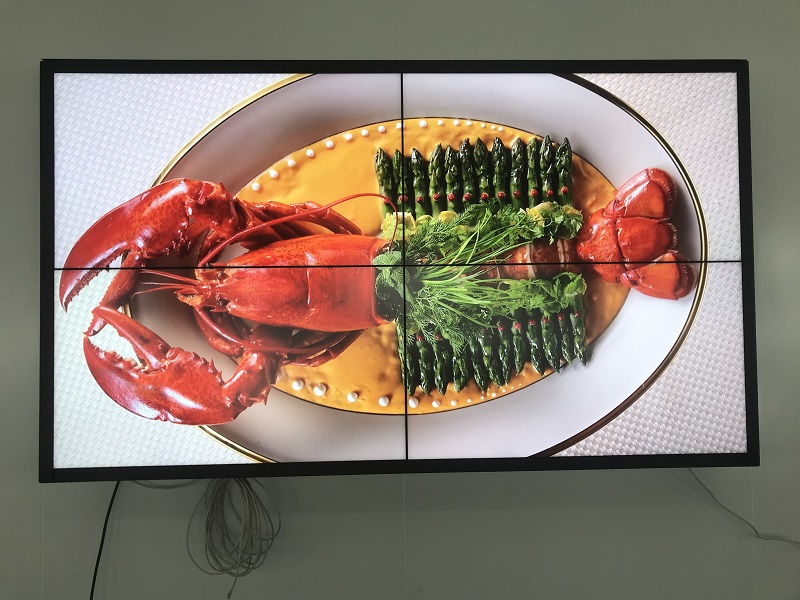 Recently, the company introduced Winbond's classic 46-inch LCD splicing screen to be placed on the company's display wall to play some brand stories about its own company, honors, achievements, innovative products, cutting-edge technologies, etc.; to perfectly present its own heritage, Let those customers, franchisees, and partners who visit the company feel the strength of the company, create a better image invisibly, and enable internal employees to gain a sense of belonging and recognition.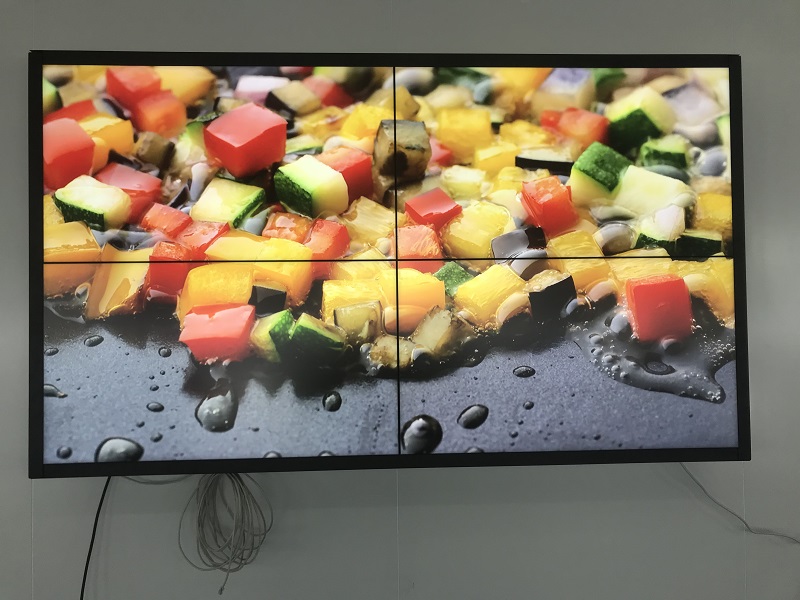 Winbond's classic 46-inch LCD splicing unit uses the industry's leading LED direct-lit backlight, and is matched with Samsung's industrial-grade LCD A+ panel. The large LCD splicing screen is composed of brilliant colors, delicate and transparent, regardless of the distance. It can give people a comfortable experience when you look up close; its modular and individual design perfectly shows the word fashion to the fullest.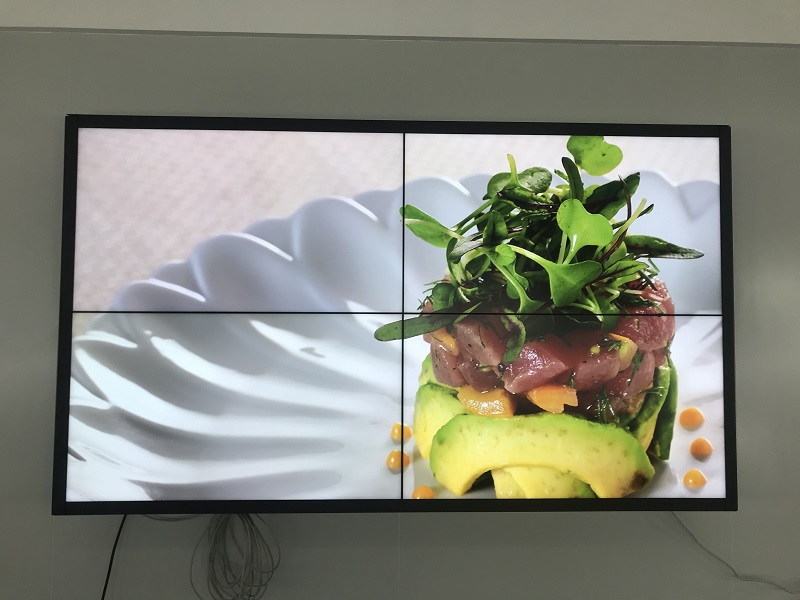 Details of the project parameters: Contractor: Shenzhen Huabangying Technology Co., Ltd. Splicing unit: HBY-PJ460P Project specification: 2*2/46 inch splicing seam: 3.5mm Installation method: wall-mounted installation Contrast: 3500:1 :180W/h Weight: 26KG Viewing Angle: 178° Brightness: 500cd/m² Response Time: 6ms Service Life: 70000h Panel Type: Samsung Panel Application Scene: Indoor Display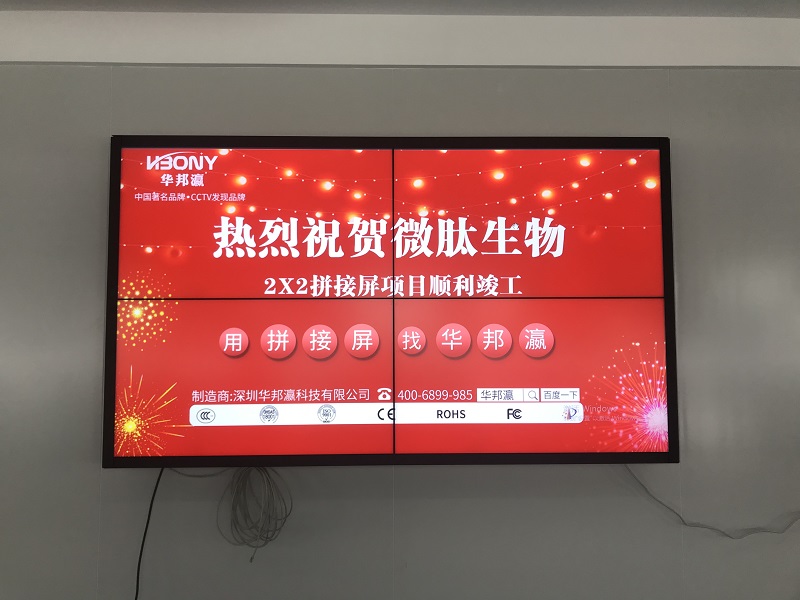 Finally, thanks again for the trust of Micropeptide Biotechnology, I hope that your company's business will flourish and reach a higher level; Winbond, as a brand manufacturer and full service provider of large-screen display system solutions for many years in the field of large-screen displays, provides LCD splicing Screen products, plan design, project quotation, nationwide door-to-door installation and other services, please feel free to contact us if you have relevant needs.