Project Profile:
The party masses Service Center is an open and multi-functional comprehensive platform for Party building work integrating service, management, exhibition and education. The construction of the party masses Service Center plays an important role in promoting the modernization of the national governance system and governance capacity, and improving the socialist system with Chinese characteristics. At the fourth plenary session of the 19th Central Committee of the Communist Party of China, it was also proposed to adhere to and improve the overall planning of urban and rural areas To meet the people's growing needs for a better life. To enhance the well-being of the people and promote the all-round development of people is the essential requirement of our party to build the party for the public and to govern for the people.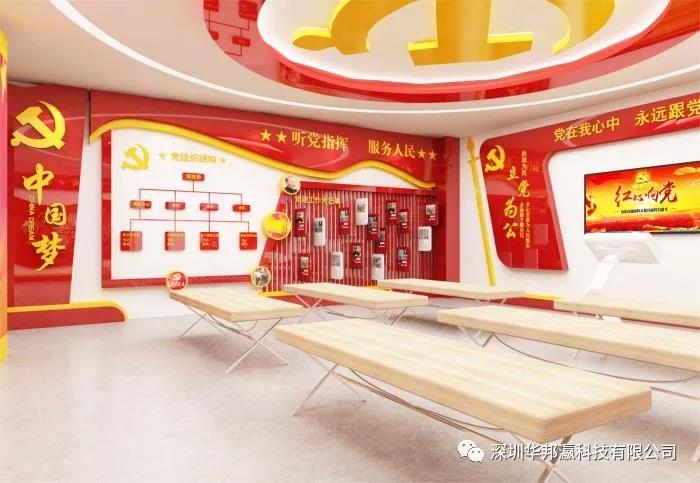 As an administrative service place closely related to the life and work of Party members and the masses, the party mass service center has service hall, Party building book bar, education and training room, party representative studio, liaison station, psychological consultation room, multi-functional cultural service center and other functional rooms. It is a shared space open to Party members and the masses. Its construction and development is the implementation of "building the party for the public, governing for the people" A major measure.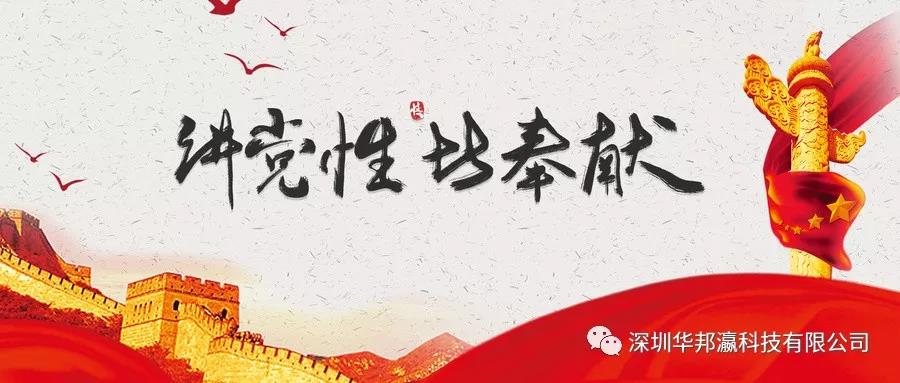 To this end, Shanxi Yuncheng party and mass service center introduced huabangying LCD splicing screen as the display large screen equipment of the service center's propaganda column, better publicized the party building work, built the red front, set up the red party flag, integrated the party's ideas into the masses, and built an interactive modern "red platform".

As built drawings: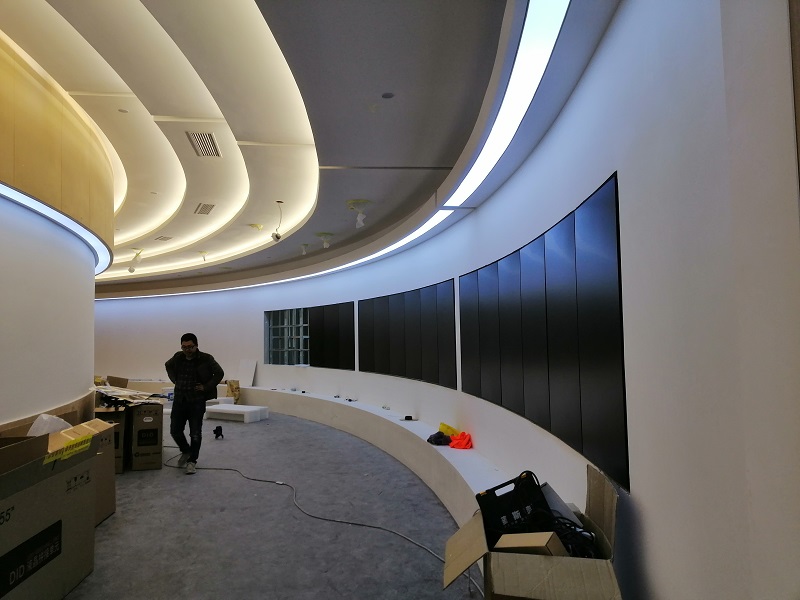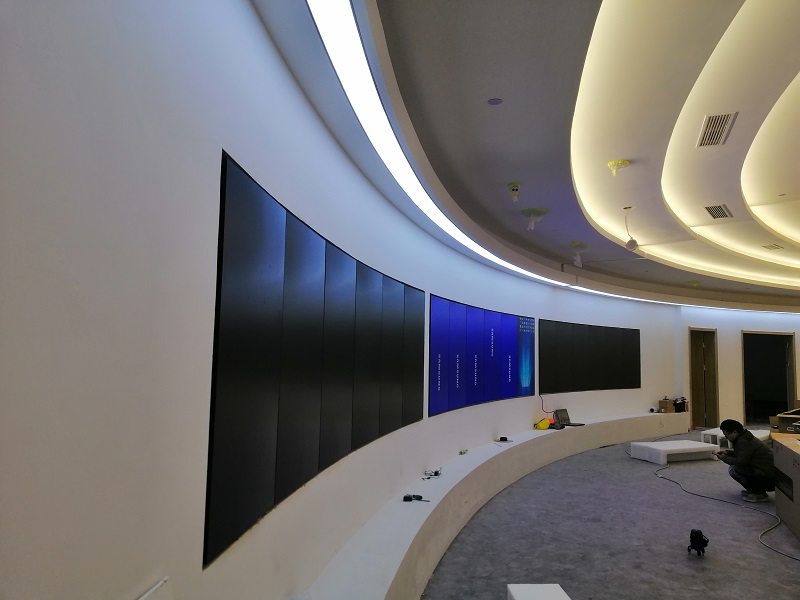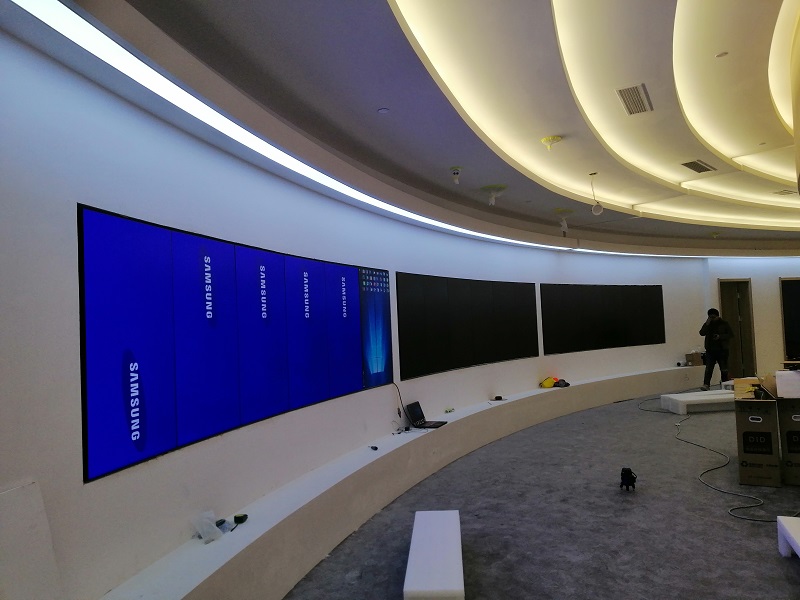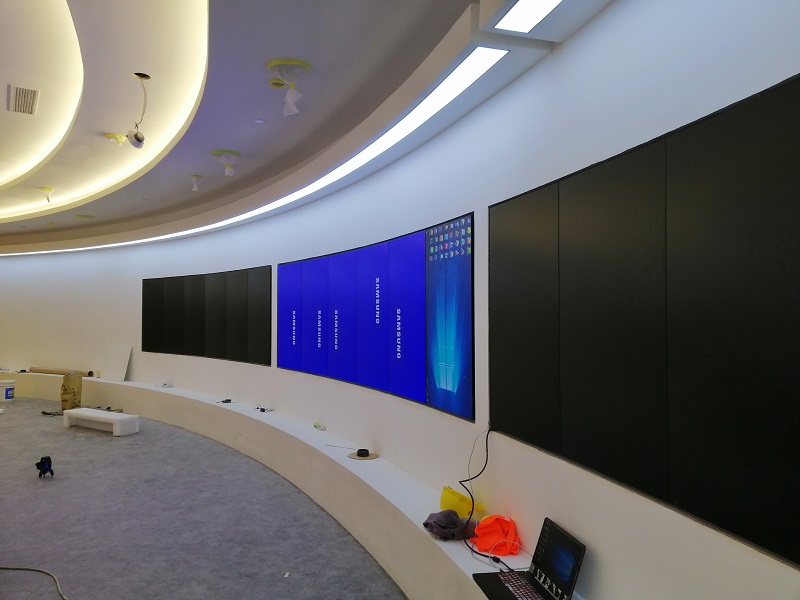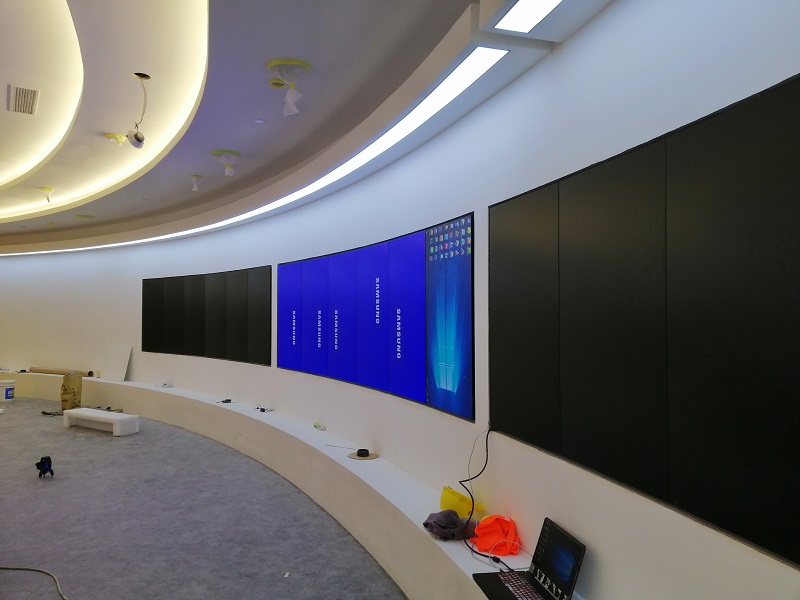 Details of this splicing screen project parameter
Contractor: Shenzhen Winbond Technology Co., Ltd.
Splicing unit: HBY-PJ550P
Project specifications: 1*6*3/55 inch
Splicing and seam: 1.7mm
Installation method: embedded installation
Contrast ratio: 4500:1
Power consumption: 280W/h
Weight: 36KG
Viewing angle: 178°
Brightness: 500cd/m²
Response time: 6ms
Service life: 70000h
Application scenario: party group service center display column