Paiyue Enterprise Management Consulting was established in 2009 and is headquartered in Shanghai. It is a training and consulting organization focusing on corporate business transformation and management innovation. Its trainers and consultants are all senior professional managers from various industries in the world's top 500. More than 15 years of experience, with rich professional knowledge and practical experience, service areas include machinery, electronics, chemicals and service industries.

Recently, the Jiangsu branch of Paiyue Enterprise Management Consulting Co., Ltd. introduced the popular LCD splicing large screen on the market as the terminal display device in its training classroom to Winbond, aiming to further build a modern intelligent teaching platform that fits the characteristics of the development of the times , So that the knowledge of corporate business transformation and management innovation system can be better conveyed to students, and the BCI career planning system created by itself can be perfectly displayed on the big screen.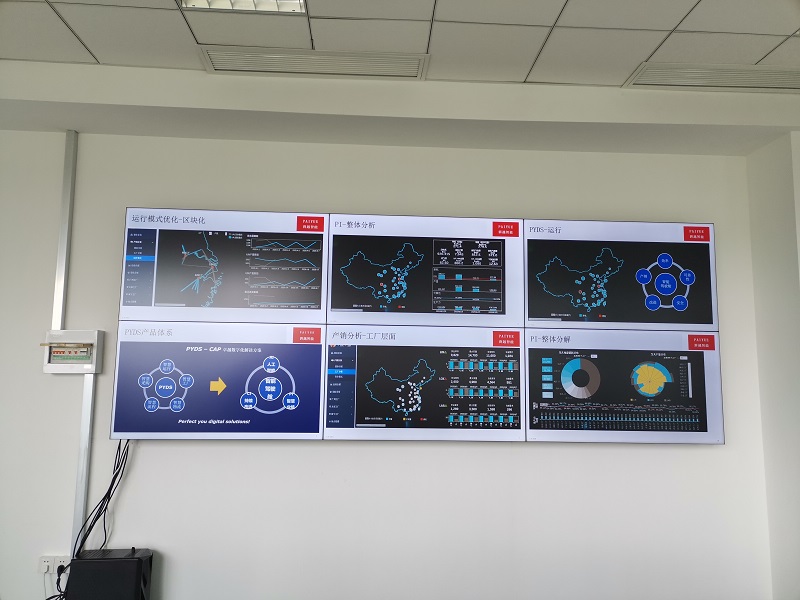 The LCD splicing screen unit used by the Paiyue Management Consulting Management Company is HBY-PJ550P, which uses an industrial-grade LCD original A+ panel, combined with the industry's advanced direct-lit LED backlight, and the brightness is better than the traditional edge-type backlight It is more uniform, the display screen is high-definition natural, clear and delicate, giving people an excellent visual experience.

In addition, LCD screens are different from traditional projectors, LED displays and other products, and will not produce picture distortion, blur, ripples, etc., which makes the teaching process of Paiyue Management Consulting Co., Ltd. smoother.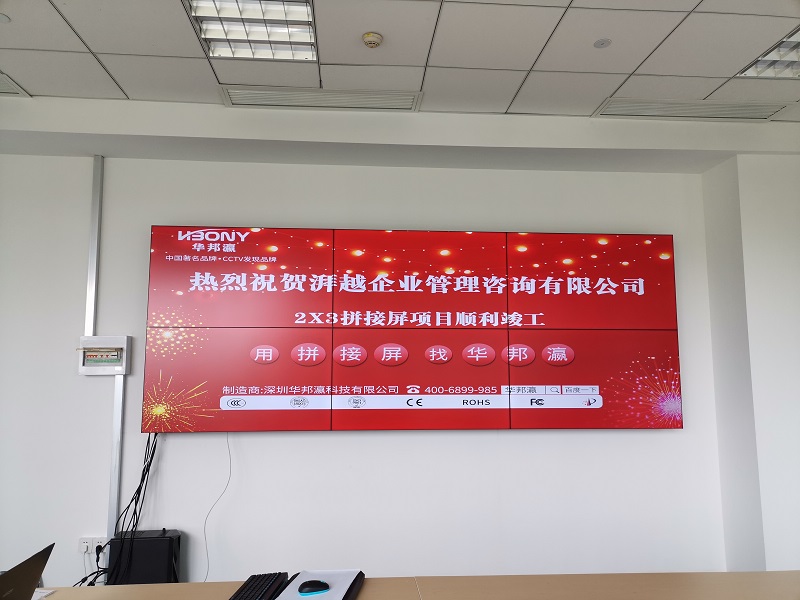 Detailed project parameters:
| | | | |
| --- | --- | --- | --- |
| Splicing unit | HBY-PJ550P | Response time | 6ms |
| Splicing seam | 3.5mm | Operating life | 70000h |
| Splicing specification | 2 * 3 / 55 inch | Installation mode | Wall mounted |
| Contrast ratio | 4500:1 | Brightness | 500cd/m² |
| Resolving power | 1920*1080 | Contractor | Hua Bangying |
At present, the project has been successfully completed with the efforts of Huabangying's professional installation engineers, and it has been put into use normally after the user's nuclear test; Huabangying once again thanks the trust of Paiyue Enterprise Management Consulting Co., Ltd. and sincerely wish your company's development Prosperous day by day, if you have any questions in the later use process, please feel free to consult us, Winbond will continue to serve you.