Hejin City, called Jiangzhou Longmen in ancient times, was named Hejin because it was located at the mouth of the riverside and the important part of the Yellow River. Hejin, located in the southwest of Shanxi Province, is rich in mineral resources and has a long history of culture. The "Dayu flood control" and "carp leaping into the dragon's gate" are all based on this. Confucius Gaozu Zixia, the historical sage Sima Qian, Wang Bo, the head of the four outstanding figures in the early Tang Dynasty, and Xue Rengui, a great general of the Tang Dynasty, are also from Hejin.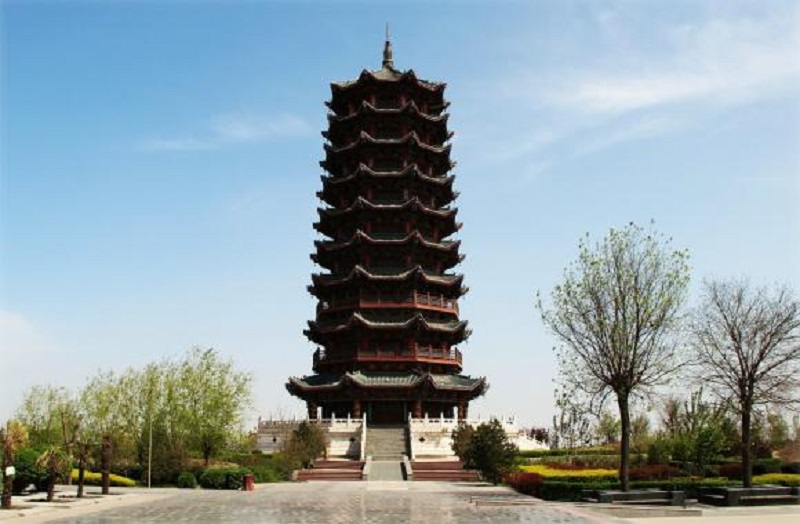 Recently, in order to further explore local characteristics, create mainstream ideological and public opinion positions, and keep pace with the development of the new era, Hejin financial media center has introduced huabangying high-definition LCD splicing screen as the large screen display device of the financial media center, aiming to integrate multiple communication platforms such as TV, newspaper, radio and new media, realize resource aggregation, unified publishing management, and better play Good mouthpiece of the party and the government.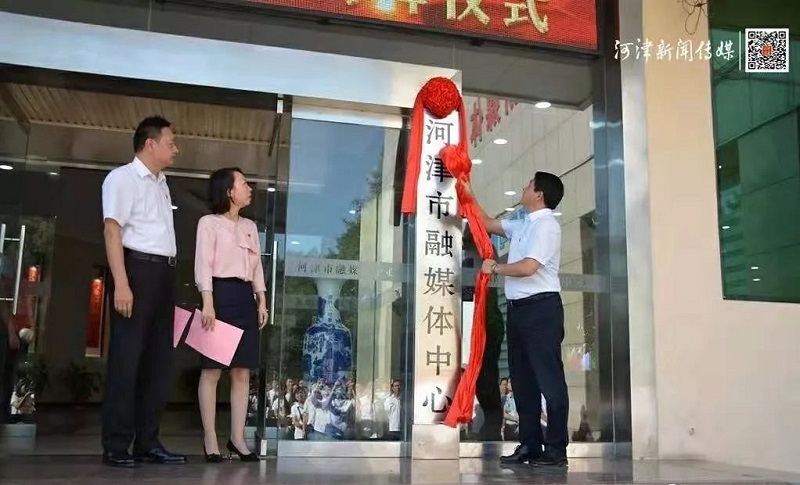 As one of the most widely used indoor large screen display products, LCD splicing screen is composed of several independent splicing units, which can realize diversified image mosaic display, multiple windows opening, intelligent split screen display, whole screen display and free switching; the ultra narrow frame design makes the display between the screens almost seamless, presenting a perfect visual feast, and even more like a fish in the water in the fusion media center It is more convenient for the management and use of staff.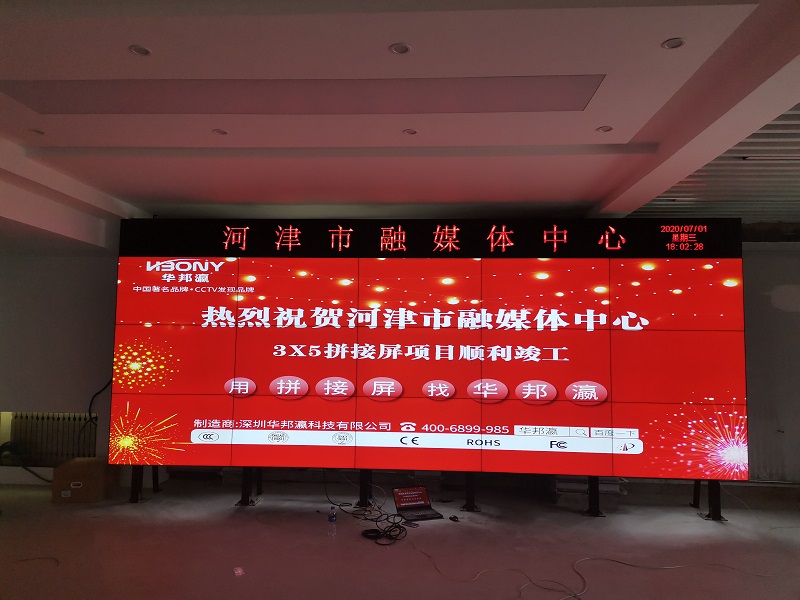 The splicing unit of this project is hby-pj550p-3 (huabangying 55 inch 1.8mm LCD splicing screen), using LG industrial grade LCD a + original panel, equipped with the industry-leading direct down LED backlight, the brightness distribution is uniform, the display screen HD is natural without distortion; the color calibration technology developed by huabangying for products makes the color difference ratio above 90%, and the picture output is more stable at the same time , the visual effect is more clear and perfect.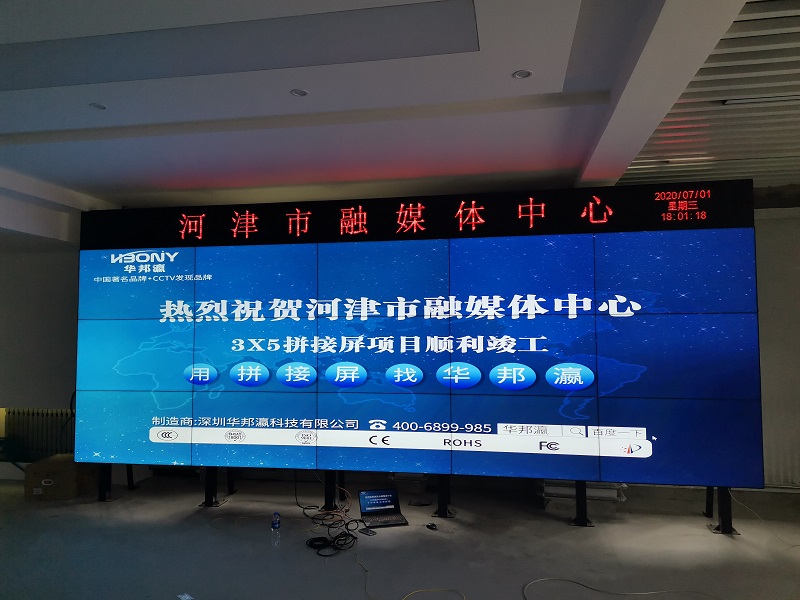 Project details:

Today, with the efforts of Winbond's professional installation engineers, the project has been successfully completed and passed the verification and acceptance of the relevant person in charge of the Hejin Rong Media Center, and is put into use normally; Winbon Ying once again thanks the trust of the Hejin Rong Media Center. and support.
Shenzhen Winbond Technology Co., Ltd. is a national high-tech enterprise dedicated to the research and development, design, production and sales of LCD splicing screens. It is a well-known LCD splicing screen brand in China. It has abundant project cases and supports nationwide on-site installation. If you have any Please feel free to consult us for technical questions or needs about LCD splicing screens.