With the development of the times and the progress of the society, it is one of the core requirements of the coal mine industry to build an intelligent and advanced monitoring platform to ensure the supervision and control of the safety of coal mine production and mining, and to strangle the factors that may bring coal mine production accidents from the source.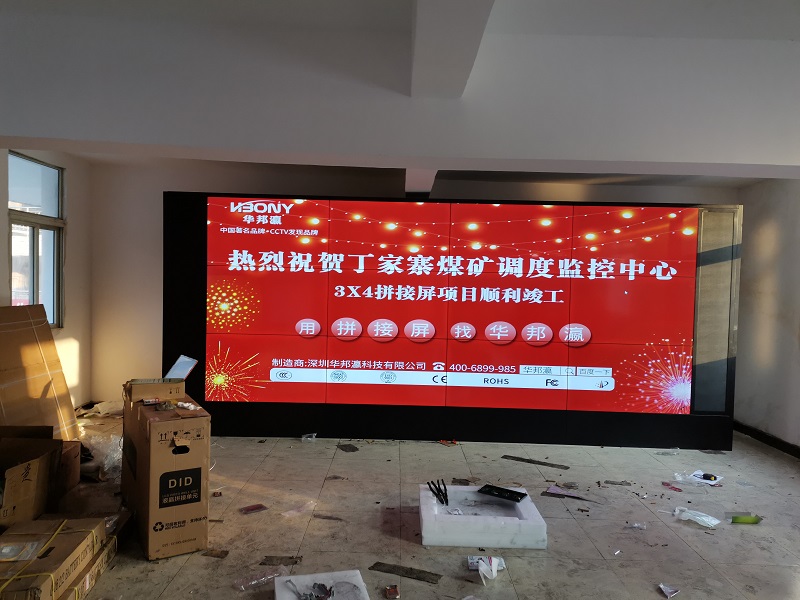 Dingjiazhai coal mine, one of the mining areas of Guizhou Zheshang mining group, is located in Liuguang Town, Xiuwen County, Guizhou Province, with beautiful scenery, rich mineral resources and simple folk customs. Like Sanli coal mine before this, in order to speed up the implementation of safety production policy, strengthen supervision and management, and ensure the safe production and mining of the mining area, huabangying LCD splicing screen is introduced as the display large screen equipment of the monitoring center.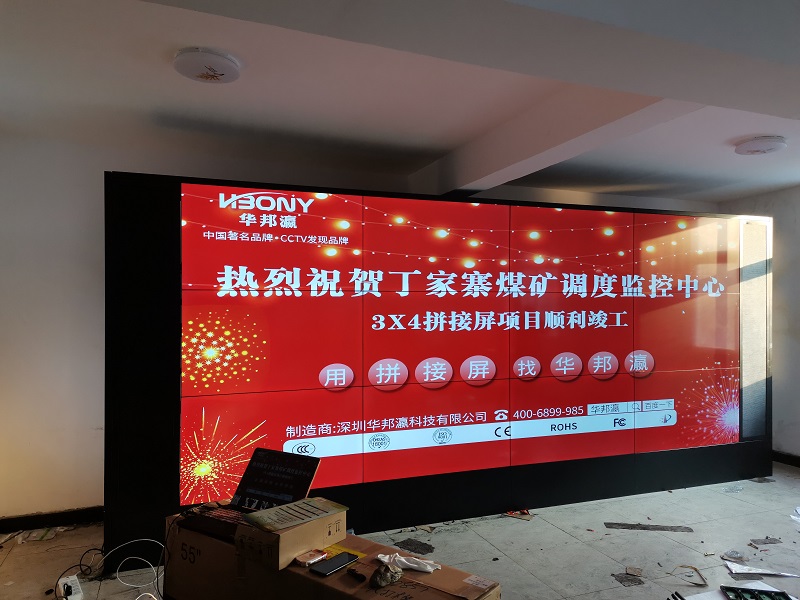 Huabangying LCD splicing screen supports 7 * 24-hour non-destructive operation. In addition, the unique modular property of the splicing screen can meet the requirements of single screen and multi screen display in the monitoring center. It perfectly presents the monitoring target area of the monitoring camera back to the monitoring terminal, which is convenient for the management and operation of the staff, and adds a strong barrier to the coal mine production safety.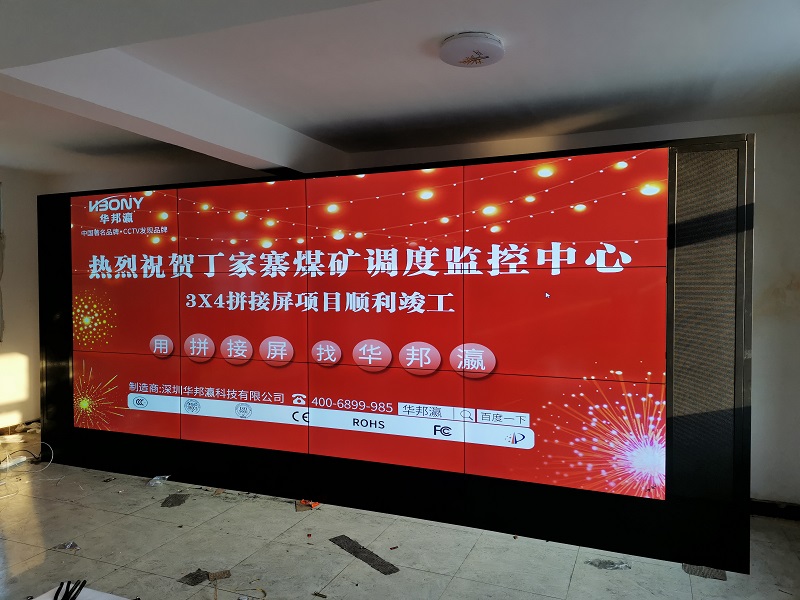 Now, the project has been successfully completed and put into use under the installation and commissioning of huabangying professional installation engineer.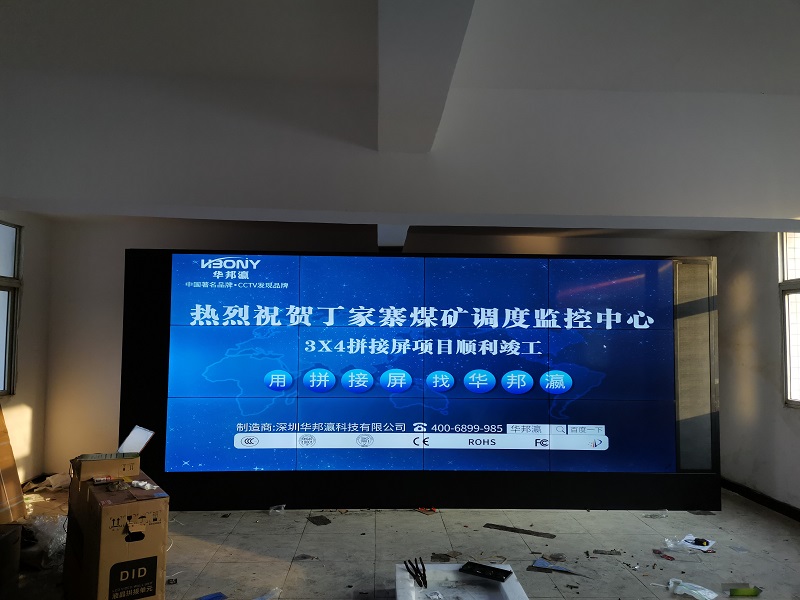 Details of the project parameters:


Contractor: Shenzhen huabangying Technology Co., Ltd
Splicing unit: hby-pj550p
Project specification: 3 * 4 / 55 inch
Splicing seam: 3.5mm


Installation method: cabinet installation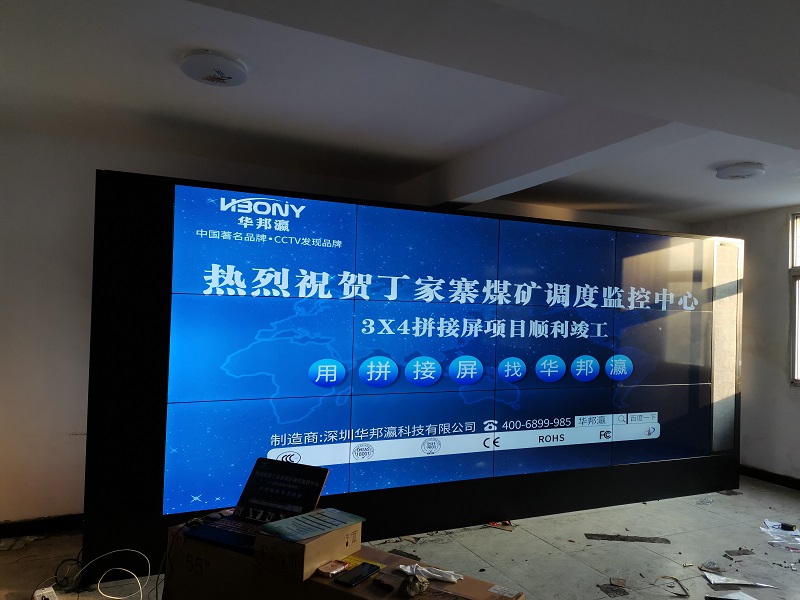 Finally, Hua Bangying once again thanks for the trust of Dingjiazhai coal mine in Xiuwen County and the support of Guizhou Zheshang mining group. Congratulations on the vigorous development and extensive financial resources of your company;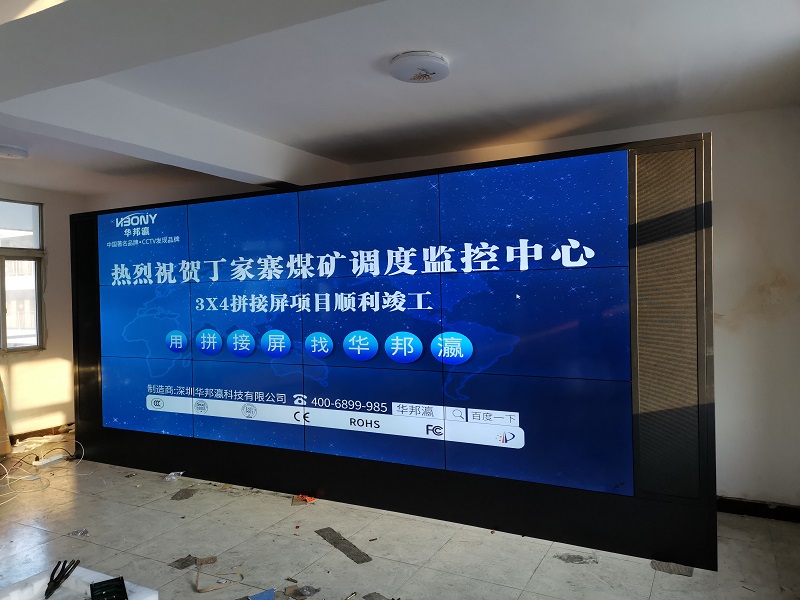 Editor's note: splicing screen plays an indispensable role in the monitoring center of energy, water conservancy, coal mine, transportation and other fields, and is widely used. As a professional brand manufacturer and full service provider of large screen display system solutions, huabangying has rich project experience and excellent product quality. If you have relevant requirements, please feel free to contact us.