Coal mine safety production has always been the focus of people. Once an accident occurs, it will cause irreparable loss and regret; therefore, it is very important to effectively publicize and popularize the safety operation specification in coal mine production and mining, and to do a good command and management in the monitoring and dispatching terminal.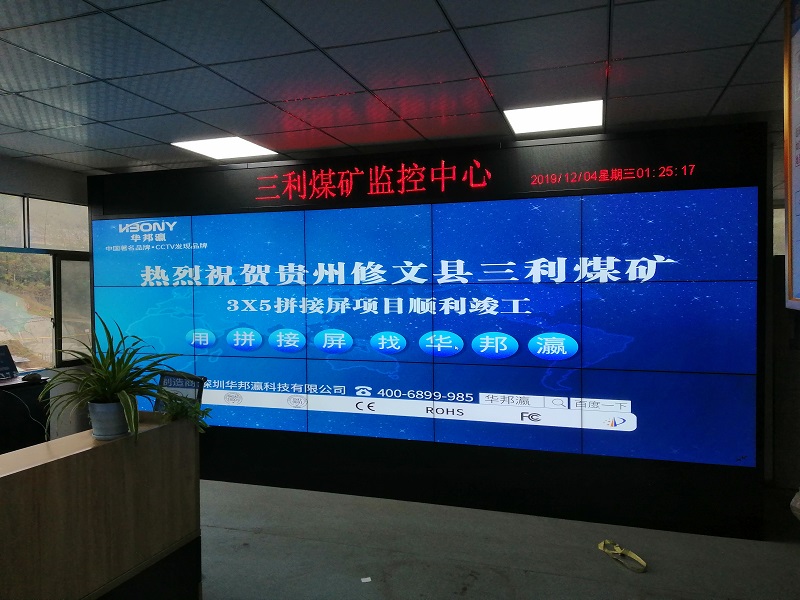 The LCD splicing screen is composed of several splicing units with a small seam to display a large screen. The indoor display is high-definition, the picture is delicate and thorough, and the color restoration degree is high. No matter whether you look near or far, the visual effect is excellent. In addition, the unique modular design of the splicing screen can cooperate with the front-end monitoring camera for accurate use and multi-point control, which is the most popular terminal of the monitoring center Welcome to display one of the big screens.
Sanli coal mine in Xiuwen County is one of the industries under Guizhou Zheshang mining group. Recently, in order to implement the safety production policy and strengthen the supervision and management, Sanli coal mine introduced huabangying LCD splicing screen as the display large screen equipment of the monitoring center. Now, with the efforts of huabangying professional installation engineers, the project is successfully completed and put into use.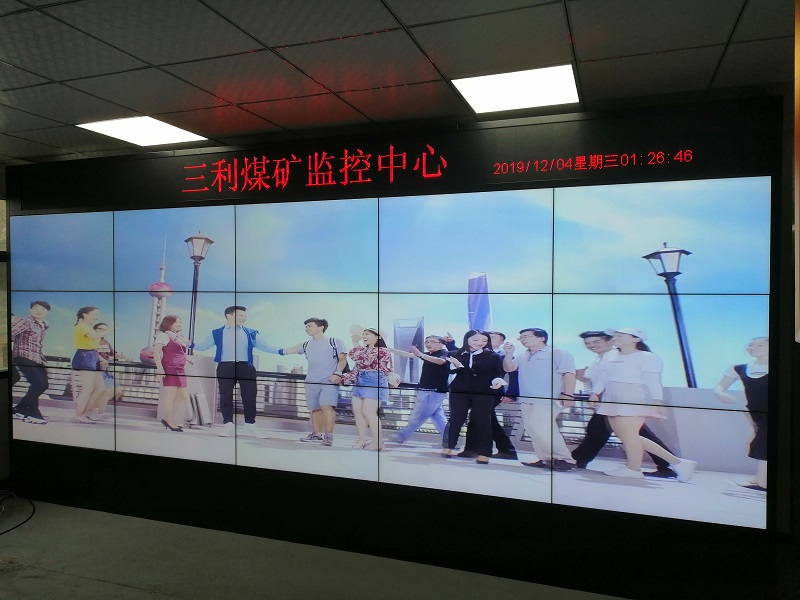 Details of the project parameters:
Splicing unit: hby-pj460p
Splicing unit: hby-pj460p
Splicing specification: 3 * 5 / 46 inch
Contrast: 4500:1
Resolution: 1920 * 1080
Response time: 6ms
Operation life: 70000 H
Installation method: cabinet type installation
Brightness: 500CD / m2
Contractor: Shenzhen huabangying Technology Co., Ltd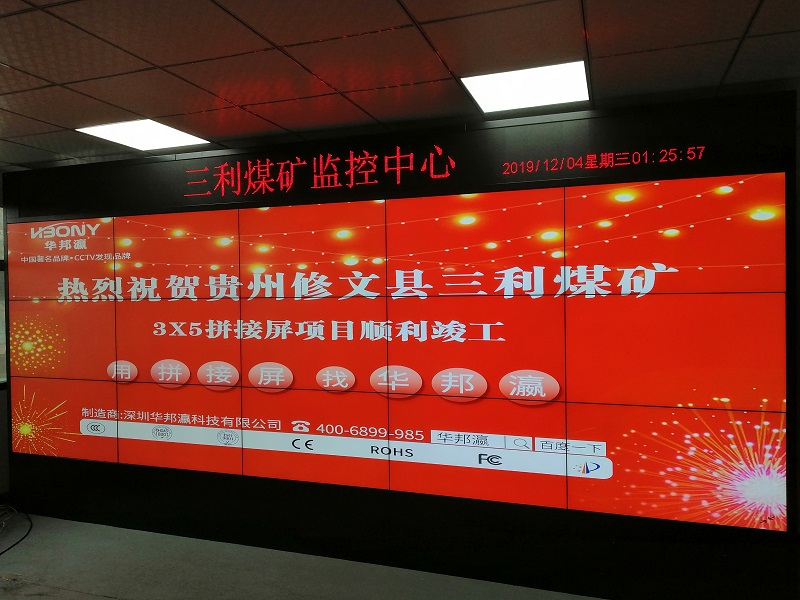 Huabangying LCD splicing screen adopts the industry-leading direct down LED backlight, with good color saturation reduction, conspicuous image, ultra-high contrast and resolution, clear picture, real-time monitoring of every detail in coal mine production and mining; 6ms rapid response, smoother image, refuse to wait, so that the monitoring work is more efficient; energy saving, environmental protection, no radiation, life up to 70000 small It supports 7 * 24-hour uninterrupted work, adapts to all kinds of working environment requiring long-time startup, ensures that the production and mining situation in front can be regulated at any time and any place, and effectively prevents the occurrence of coal mine production and mining accidents.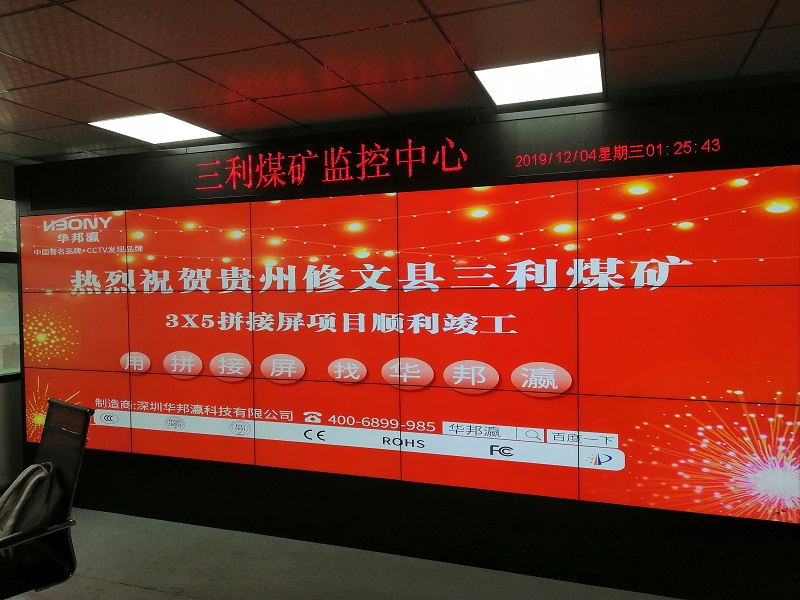 Finally, huabangying once again thanks for the trust and support of Sanli coal mine in Xiuwen County, which will be the driving force for our progress. In the future, huabangying will continue to adhere to its own business philosophy, cooperate with customers, co-exist with each other, do a good job in every screen, design every large screen display solution, build every project and serve every customer well.