Luoding Middle School, Yunfu City, Guangdong, was founded on April 11, 1911. It was formed by the merger of Luoding County Public Middle School and Hexian Middle School at the time. It is located on the shore of the Longjiang River, facing the towering Wen Pagoda across the river, and the deep learning palace (Confucius Temple) It lives next to each other and has a strong cultural atmosphere. It is now a national demonstration high school in Guangdong Province, a first-level school in Guangdong Province and a key middle school in Yunfu City.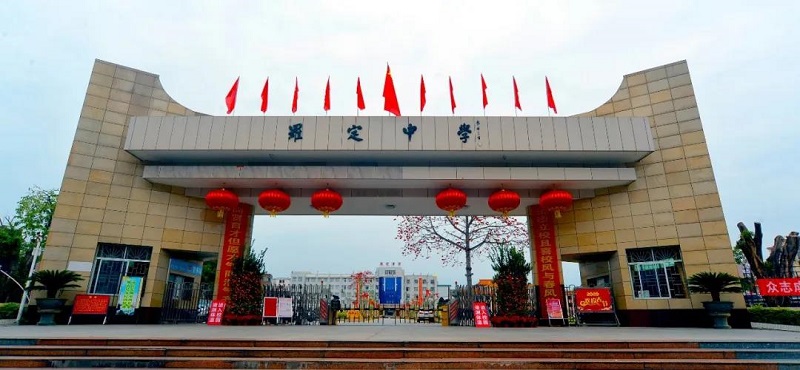 Recently, in order to further improve school management, improve campus risk prevention capabilities, and create a safe, harmonious and beautiful campus, Yunfu Luoding Middle School introduced Huabang Ying LCD splicing screen as a large-screen display device for the school's monitoring and dispatching center. For monitoring and management in key areas of the campus.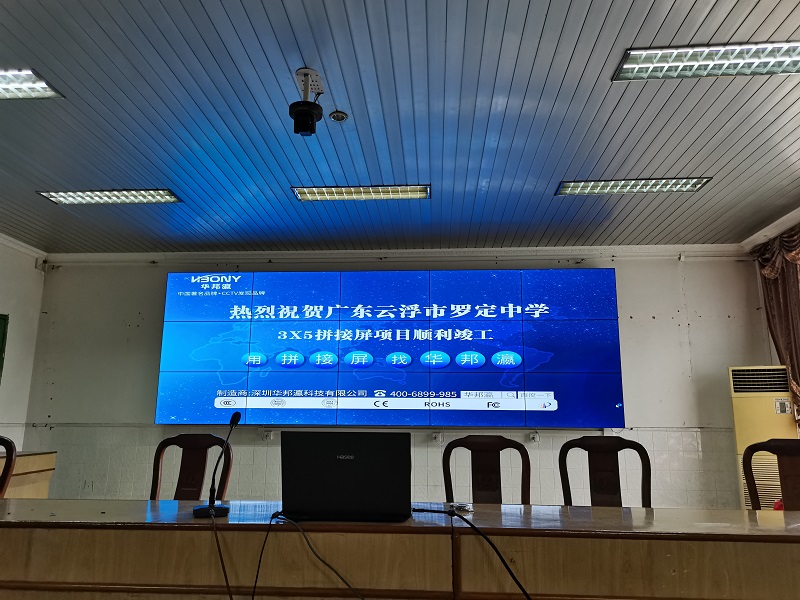 The large LCD splicing screen is composed of multiple LCD splicing units, which can realize convenient window management, free switching and split-screen display. It can run smoothly in the monitoring center. The pictures captured by the surveillance camera can be displayed in high definition on the large screen. It is convenient for the operation of staff management.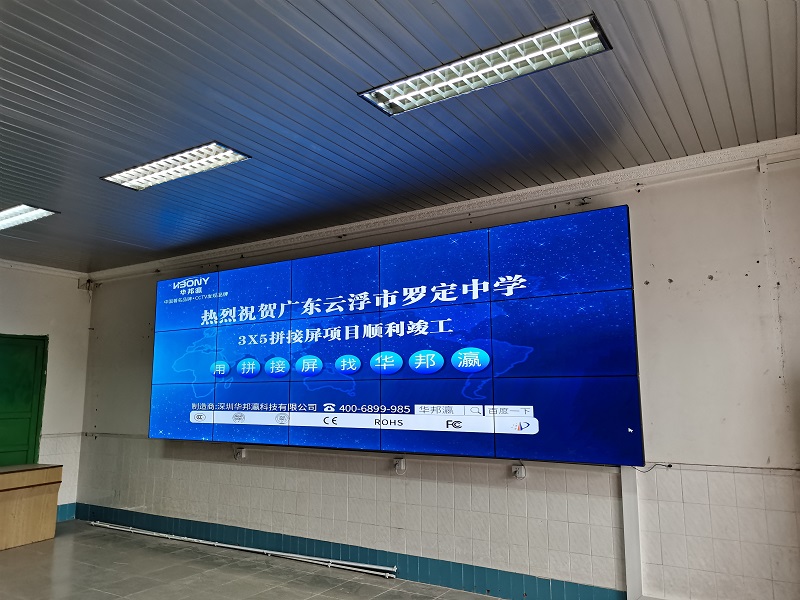 The Winbond splicing screen model of this project is HBY-PJ460P, using Samsung industrial grade original A+ panel, equipped with industry-leading LED backlight, uniform brightness distribution, high-definition display screen without distortion; unique PVA technology (image Vertical adjustment technology) makes the viewing angle of HBY-PJ460P reach 178°, and the field of view is wider; the professionally developed color calibration technology of the product can calibrate the color of still and dynamic pictures, the picture output is more accurate and stable, and the user can get more Great visual experience。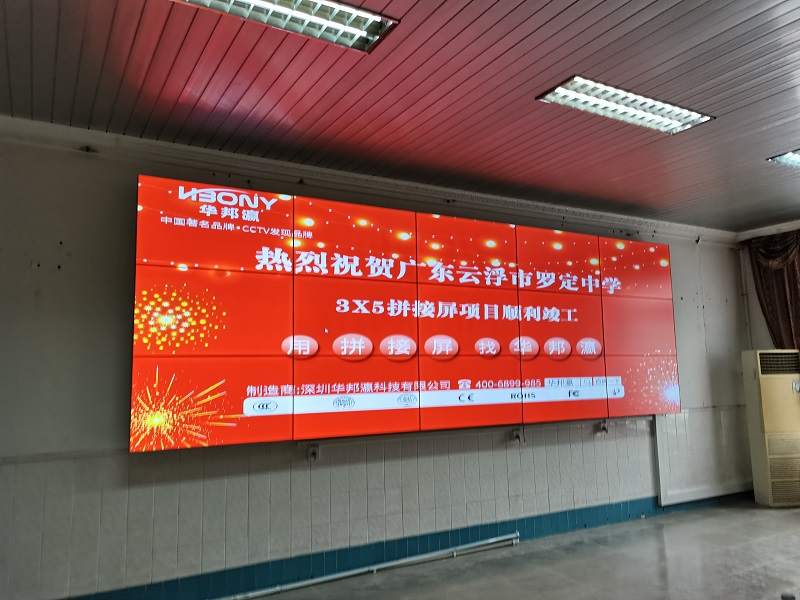 Project details
| | | | |
| --- | --- | --- | --- |
| Splicing unit | HBY-PJ460P | Response time | 6ms |
| Splicing seam | 3.5mm | Operating life | 70000h |
| Splicing specification | 3 * 5 / 46 inch | Installation mode | Wall mounted |
| Contrast ratio | 4500:1 | Brightness | 500cd/m² |
| Resolving power | 1920*1080 | Contractor | Hua Bangying |
Now, with the efforts of huabangying professional installation engineer, the project has been successfully completed, and has passed the verification and acceptance of the relevant person in charge of Luoding middle school and put into operation normally. Here, huabangying once again thanks Luoding middle school for its trust and support, and sincerely wishes that your school's efficiency and achievements will be steadily improved and greater achievements will be achieved.