Project Overview:
Ruizhi Network Technology Co., Ltd. was established in November 2018. It is a company specializing in software development and maintenance, technology development in the fields of computer technology, information, and network technology; providing technical consulting services, technology transfer and other services, and providing computer system design , Integration, installation, commissioning, management, maintenance, repair and other computer hardware maintenance services; undertake weak current system engineering, building decoration and decoration projects; is a comprehensive technology company with advanced technology and many talents.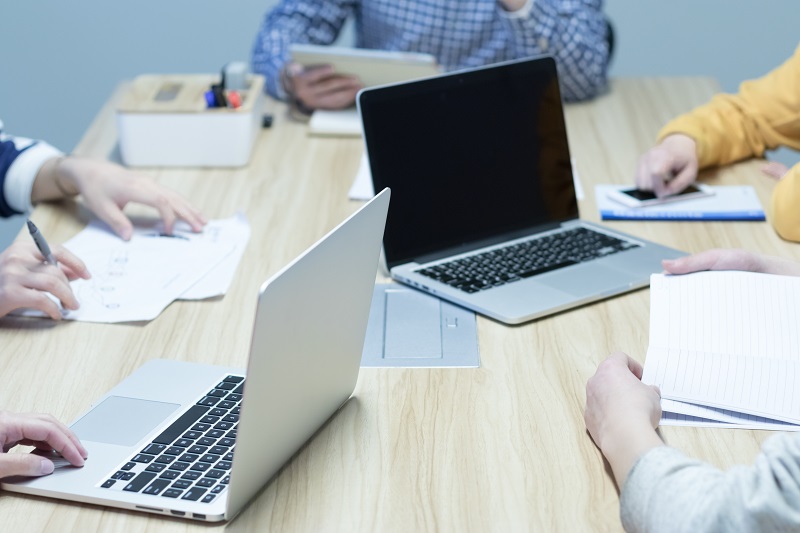 Since its establishment a year ago, Ruizhi Network Technology Co., Ltd. has developed rapidly and has become a leader in the industry; therefore, the establishment of an intelligent and modern multi-functional conference room has become the company's top priority, which can not only improve the efficiency of daily work meetings, keep pace with the times and understand computers The latest developments of the industry, specific analysis, and steady development can better demonstrate their own strength and shape a good corporate image.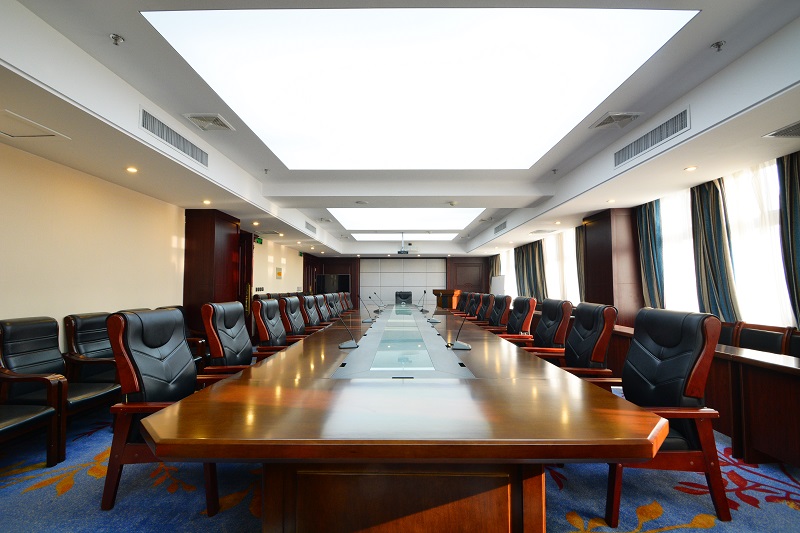 After many inspections, screenings, and comparisons, the relevant person in charge of Ruizhi Networks finally chose the Winbond Ying brand as the service unit for the LCD splicing screen project in the conference room; The design, on-site reasonable planning, selection of LCD splicing units, and later on-site installation and commissioning were carried out in an orderly manner. Finally, the project was successfully completed and successfully put into use.

As-built drawing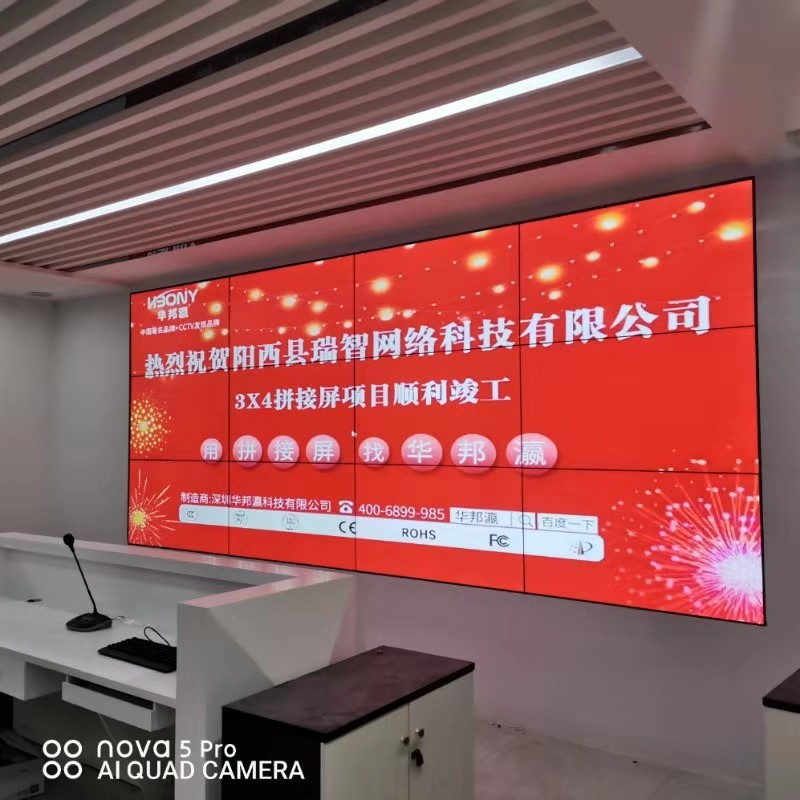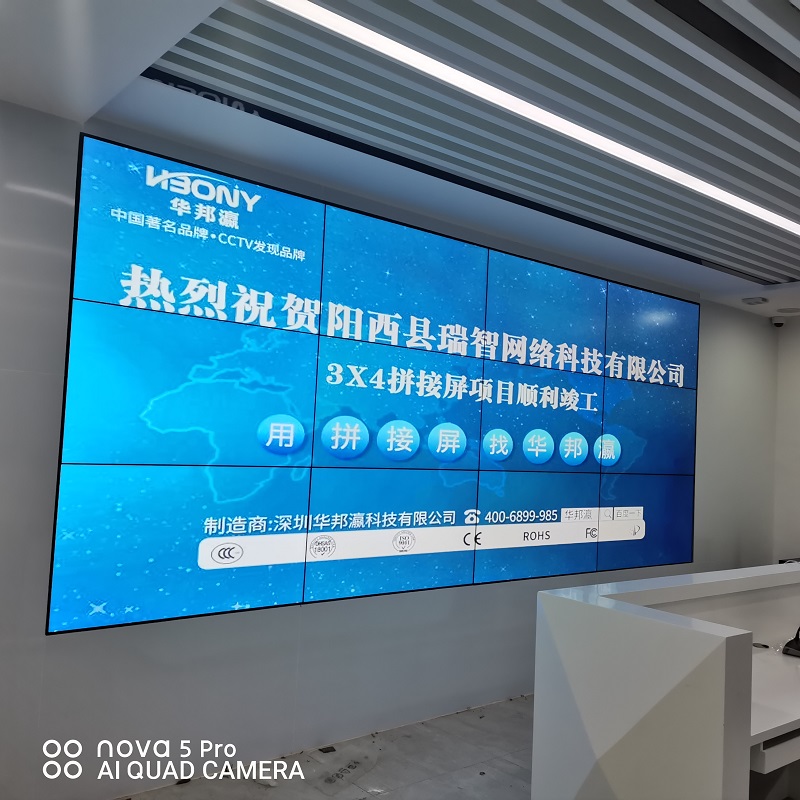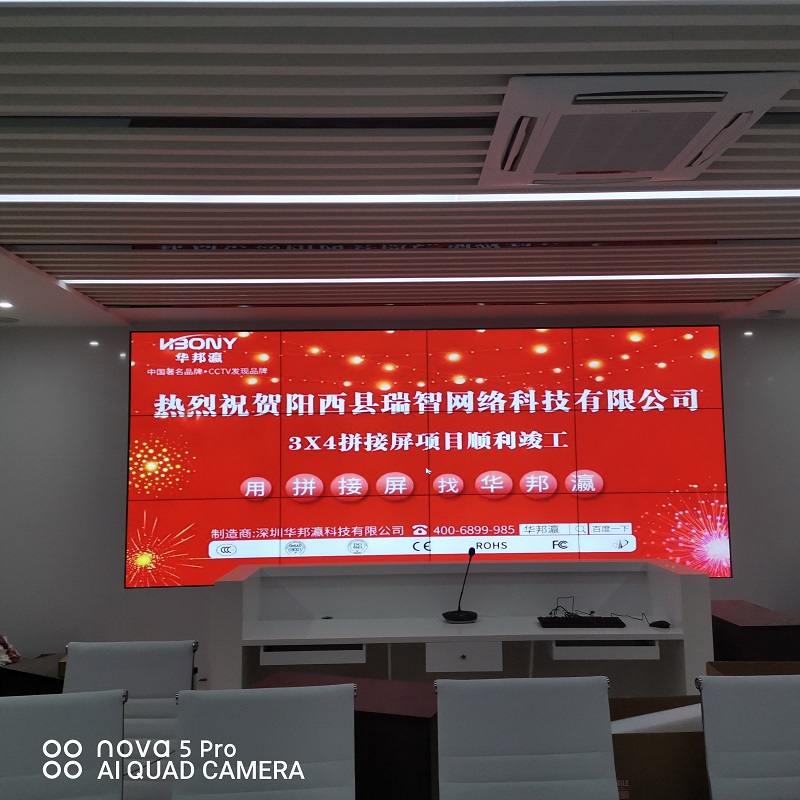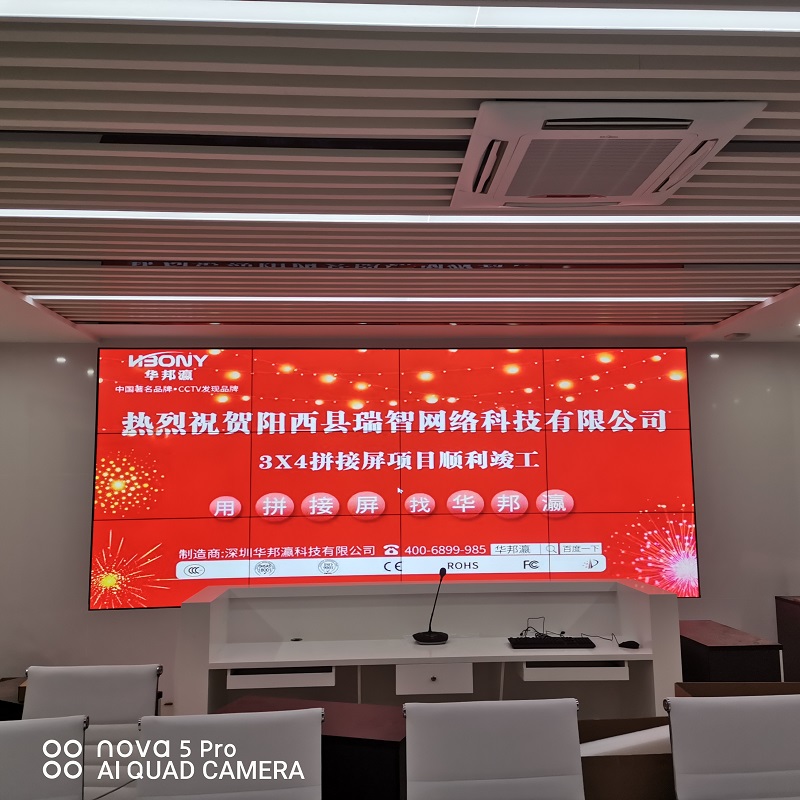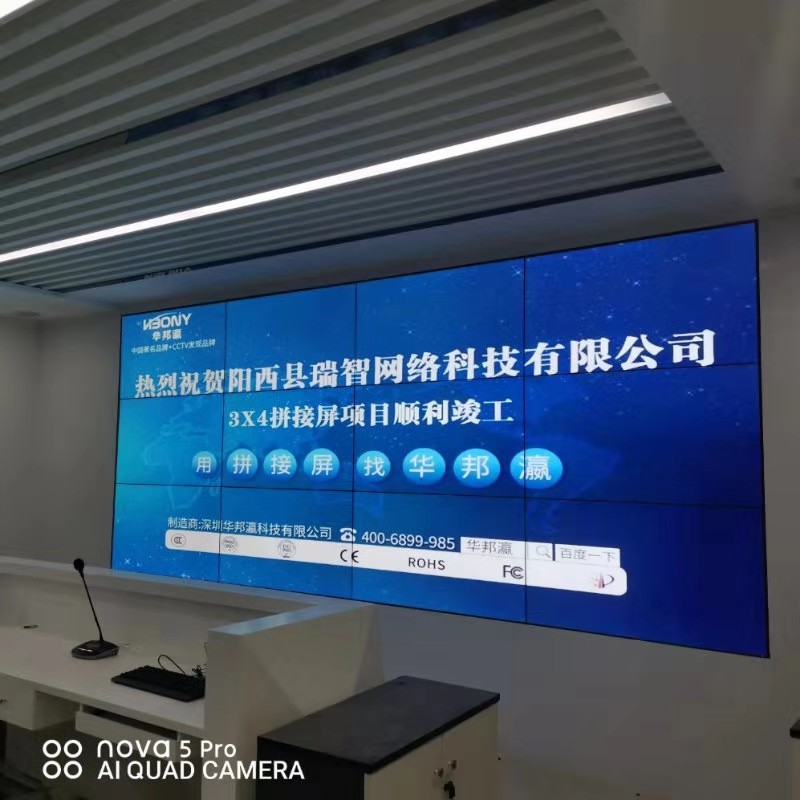 Details of the splicing screen project parameters:
Contractor: Shenzhen Winbond Technology Co., Ltd.
Splicing unit: HBY-PJ550P
Project specifications: 3*3/55 inch
Splicing seam: 3.5mm
Installation method: embedded installation
Contrast ratio: 4500:1
Power consumption: 280W/h
Weight: 36KG
Viewing angle: 178°
Brightness: 500cd/m²
Response time: 6ms
Service life: 70000h
Application scenario: meeting room