LCD splicing screen manufacturer Huabangke Technology Co., Ltd. This project partner company introduction: Shenzhen Zhongcheng Construction Engineering Co., Ltd. was registered and established in 2002 with the Shenzhen Municipal Market Supervision Administration. The company's business scope includes the second-level general contracting It is a modern large-scale enterprise with the second level of professional contracting of foundation and basic engineering.
Project Profile:
A few days ago, at the time of the relocation of Midtown Construction, in order to speed up modernization, improve corporate efficiency, and implement management; Midtown Construction introduced a set of splicing large screens to Winbond Technology Co., Ltd. for use in the company's conference room.
Project specifications
Splicing unit: HBY-PJ550P
Splicing seam: 3.5mm
Splicing specifications: 3*3/55 inch
Installation method: embedded installation
Brightness: 500cd/m2
Contractor: Shenzhen Winbond Ying Technology LCD Splicing Screen Manufacturer
Panel type: Samsung industrial grade S-PVA panel
The industry-leading direct-lit LED backlight is used, with good color saturation reduction, eye-catching images, ultra-high contrast and resolution, and clear contrast, making meetings more efficient; 6ms rapid response, smoother images, and no procrastination; energy saving, environmental protection, No radiation, long life, high cost performance.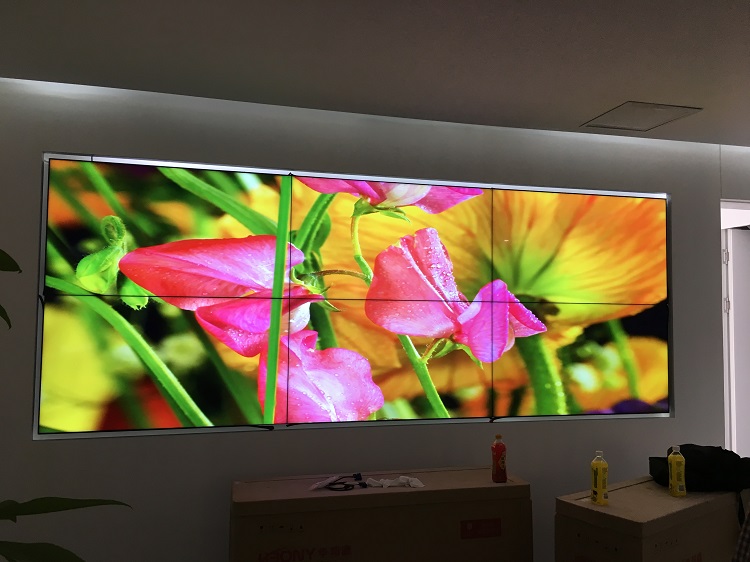 Introduction to installation process and environment
1. On the eve of the plan determination, the technicians measured the data H=3.40m, L=4.10m on the splicing wall of the road monitoring center. Combined with the requirements of the conference center for beauty and generosity, the splicing screen was centered with a distance in each position, and the embedded 3 was determined. *3 55-inch stitching scheme.
2. Survey on-site ventilation, heat dissipation, power supply, lighting, wiring routes, etc., to determine compliance with the requirements, and install.
3. The installation process went smoothly and the project was put into use.
Based on customer requirements, providing customized solutions for mutual benefit and win-win is the philosophy that LCD splicing screen manufacturer Winbond Technology Co., Ltd. has always upheld. Congratulations on the relocation of Zhongcheng Construction; at the same time Winbond will also abide by its own service guidelines. , Provide users with better display terminal products.