In order to build an urban safety system, improve urban safety prevention and control mechanisms, and implement and strengthen the ability to guarantee urban safety, Guangdong Jiangmen Shuibu Police Station introduced a set of LCD splicing screens to the LCD splicing screen manufacturer Huabang Ying Technology Co., Ltd. as the monitoring center of the police station. Real-time terminal display equipment, effective supervision of various regions, call and switch at any time; timely discover and prevent urban safety hazards.

Splicing screen project specification:
Splicing unit: HBY-PJ550P
Splicing seam: 3.5mm
Splicing specification: 4*4/46 inch
Installation method: embedded installation
Brightness: 500cd/m2
Contractor: Shenzhen Winbond Ying Technology LCD Splicing Screen Manufacturer
Panel type: Samsung industrial grade S-PVA panel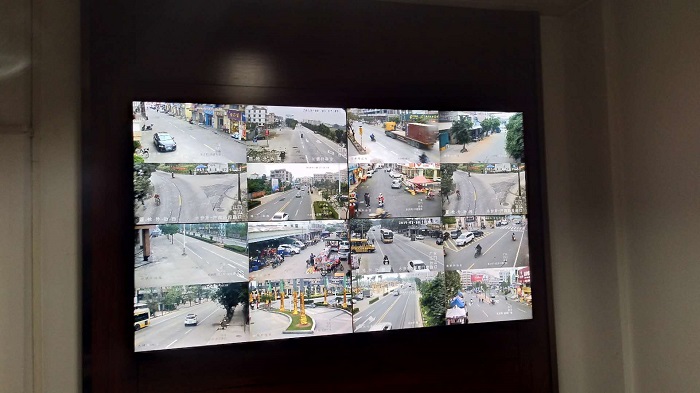 It adopts the industry-leading direct down LED backlight, with good color saturation reduction, conspicuous image, real-time monitoring, and is familiar with the situation of various areas of the city; ultra-high contrast and resolution, clear picture, in case of emergency, clear grasp; 6ms rapid response, smoother image, refuse to wait, more efficient work; energy saving, environmental protection, no radiation, long life More than 70000 hours, cost-effective; support 7 * 24 hours of uninterrupted work, adapt to a variety of long-time boot working environment, every minute to ensure the safety of the city.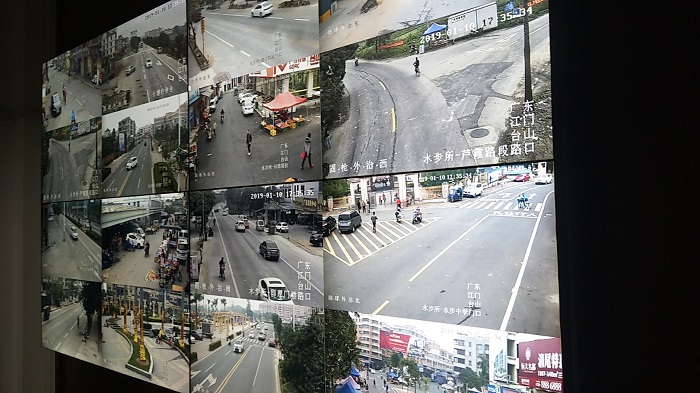 Installation environment analysis:
1. In order to free up space and facilitate the implementation of daily meetings and analysis and comparison of various regions in the city, this time we adopted embedded installation.
2. Hybrid matrix system access to meet a variety of different functions, split-screen management, free switching, real-time monitoring, remote management, intelligent management and monitoring, and effective protection of urban safety.
3. The splicing wall H=3.27m, L=4.86m; the Shuibu police station requires that there is a centered spacing on both sides. According to the negotiation, comprehensive quotation, budget, etc., a 4*4, 46-inch splicing plan was developed.
4. Confirm that the power supply system and wiring arrangement are feasible, eliminate other interference factors, implement installation, and border the LCD splicing screen.

Finally, the project is completed and put into use; it can be recognized and trusted by Guangdong Jiangmen Shuibu police station, which indicates that huabangying Technology Co., Ltd., a LCD splicing screen manufacturer, is moving towards a leading brand of display terminals. In the future, huabangying will also play its scientific and technological innovation and service concept with heart, so as to achieve better results。