Shenzhen Longgang SEG Plaza is a modern large-scale plaza integrating office, commerce, exhibition, shopping and living. Recently, in order to respond to the call of national policies, build smart cities and promote the process of modernization. The relevant person in charge of SEG Plaza decided to start with improving the overall environment of the square, removing the old and welcoming the new, and eliminating some outdated equipment. The person in charge immediately thought of the monitoring and display equipment of the control center, which often caused problems and blurred pictures. Unclear, bring great trouble to daily work. Subsequently, the person in charge of SEG Plaza contacted Winbond Ying Technology Co., Ltd. to consult and solve the solution, and the response was that the current most cutting-edge and fashionable LCD splicing screen with high-definition and delicate pictures can replace the old display equipment. After discussion, SEG Plaza handed over the project to Winbond Ying Company, because before that, it was also known that Winbond Ying Company is a well-known and well-reputed LCD splicing screen manufacturer in Shenzhen.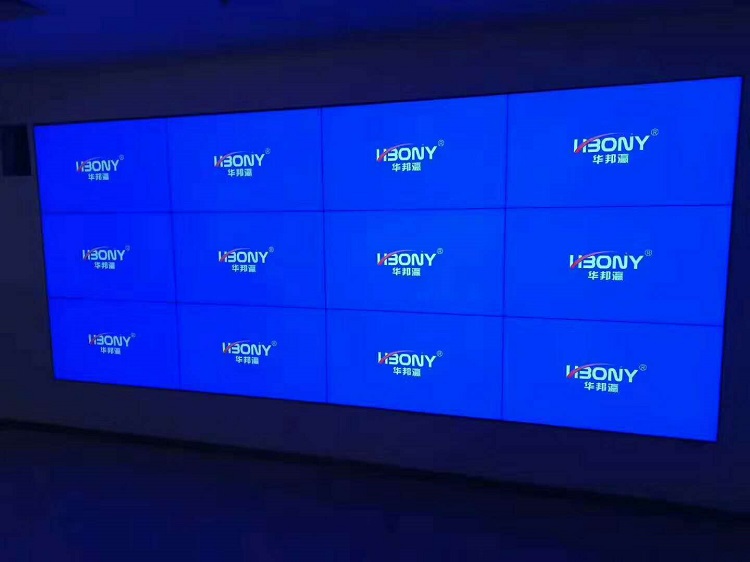 After receiving the project instructions, Winbond immediately sent people to the Longgang SEG Plaza Control Center non-stop. After on-site measurement, survey, and statistics of various data, they finally formulated an effective LCD splicing screen project installation plan. , The specific specifications are as follows:

Model: HBY-PJ490P
Product name: LG49 inch 3*3 ultra-narrow LCD splicing screen
Contrast ratio: 4500:1
Resolution: 1920*1080
Brightness: 500cd/m2
Installation method: wall-mounted embedded installation
Using a unique LG industrial-grade S-IPS panel, a 3.5mm ultra-narrow frame, a direct LED backlight, the picture is delicate and lifelike; the innovative anti-glare screen can effectively prevent dazzling glare, the image color is beautiful, the reproduction is better, and the level The full-screen display shows a very high-end aesthetic and texture, and brings the best visual feast; 3D comb filter and dynamic noise reduction technology can be far away from machine noise interference; 6ms fast response, higher efficiency; The ultra-wide viewing angle is 178°, making it more enjoyable to see; the ultra-long life span can reach more than 70,000 hours, the long-term operation is stable, and it supports 7*24 hours of uninterrupted functional work, without any damage, low energy consumption, and low maintenance cost without radiation.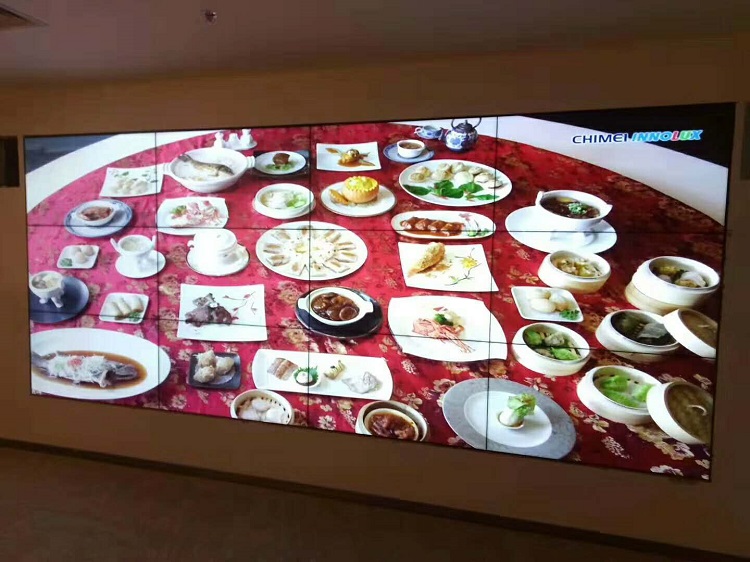 In the end, the Shenzhen Longgang SEG LCD splicing screen project was successfully completed. After it was put into use, the person in charge of SEG Plaza was extremely satisfied with the project and replied to Winbond to give thanks. To see customer satisfaction is the wish of everyone in Huabangying. In the future, Huabangying will continue to implement its own brand concept, carry forward the enterprise spirit of technological innovation, sincerity and coexistence, and provide customers with better quality Service customized solutions and products.