Jiaokou County is located in Luliang City, Shanxi. It has four towns and three townships under its jurisdiction. There are many places of interest, such as Yunmeng Mountain. According to legend, Guiguzi, the originator of the strategist, once practiced and preached here; , The curtain rock here is open, there is no sky and clouds in the cave, and the peak is destroyed by the sun and rain. The wild monk gathers herbs and walks along the cliff. The good birds and the flowers come by the water, riding on the Xing to climb to the distant eyes, like two islands and Penglai ". It can be seen that Jiaokou County has a rich cultural heritage and outstanding people, making it a good place to travel and play.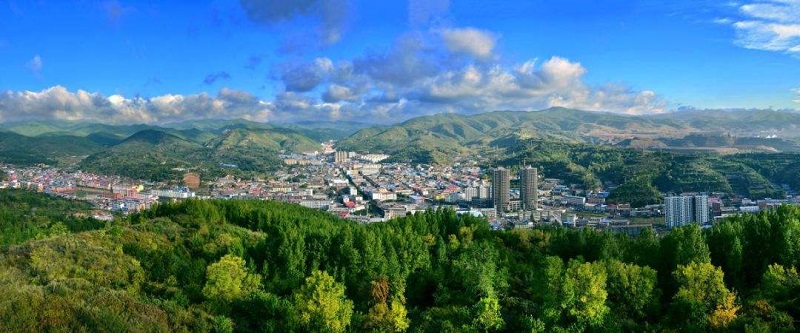 After the completion of the large screen, the staff can integrate and analyze the latest government policies, collected information and data, etc., and create better and grounded media products, so as to transmit the voice of the party and the state to thousands of households.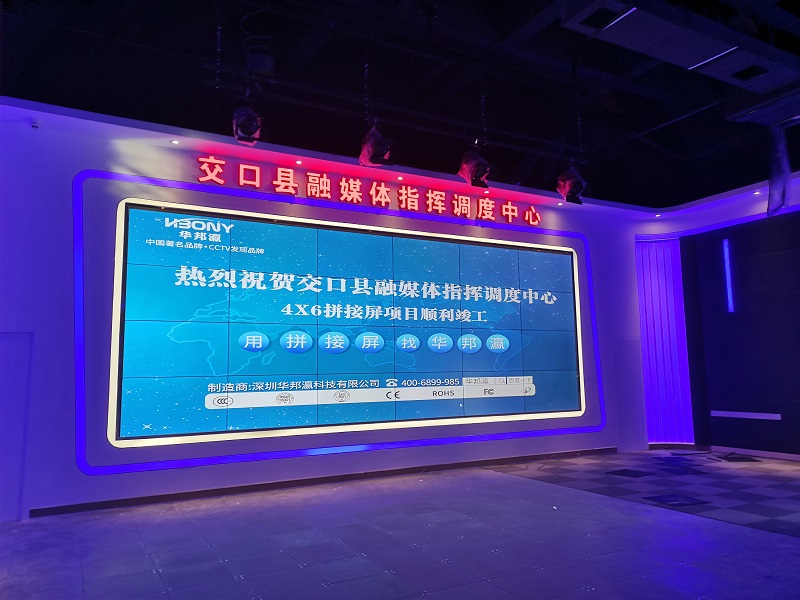 The model of huabangying splicing screen in this project is hby-pj460p-2, which adopts Samsung industrial grade original a + panel, equipped with the industry-leading LED backlight, with uniform brightness distribution and high-definition display without distortion; the unique PVA Technology (image vertical adjustment technology) makes the hby-pj460p-2 visible angle up to 178 ° and has a wider field of vision; the color calibration technology specially developed by the product can adjust the static state of the product And dynamic screen color calibration, screen output more accurate and stable, users in the viewing process can get a better visual experience.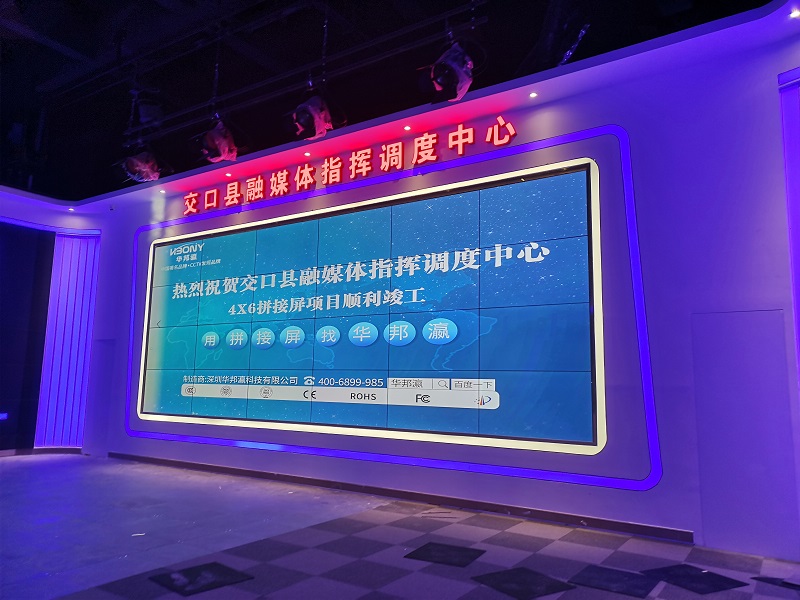 Detailed parameters of the project:
| | | | |
| --- | --- | --- | --- |
| Splicing unit | HBY-PJ460P-2 | Response time | 6ms |
| Splicing seam | 1.7mm | Operating life | 70000h |
| Splicing specification | 4 * 6 / 46 inch | Installation mode | Embedded |
| Contrast ratio | 4500:1 | Brightness | 500cd/m² |
| Resolving power | 1920*1080 | Contractor | Hua Bangying |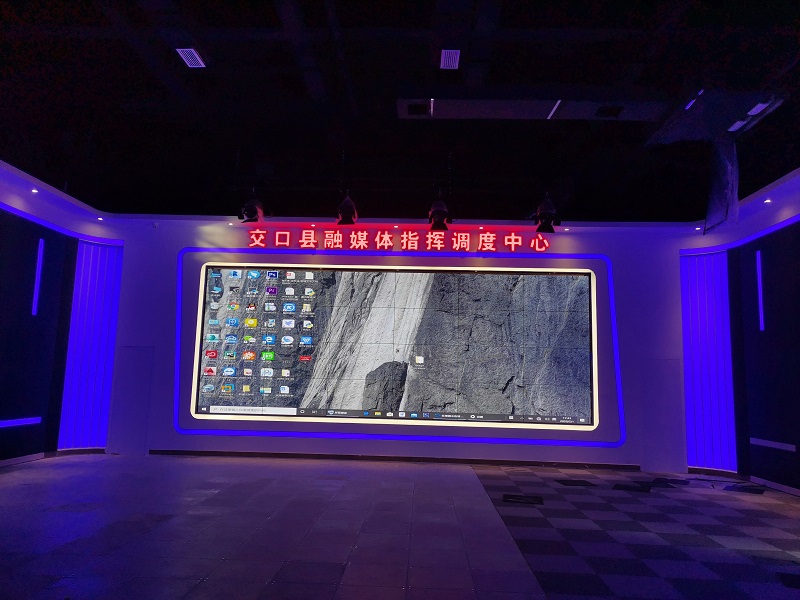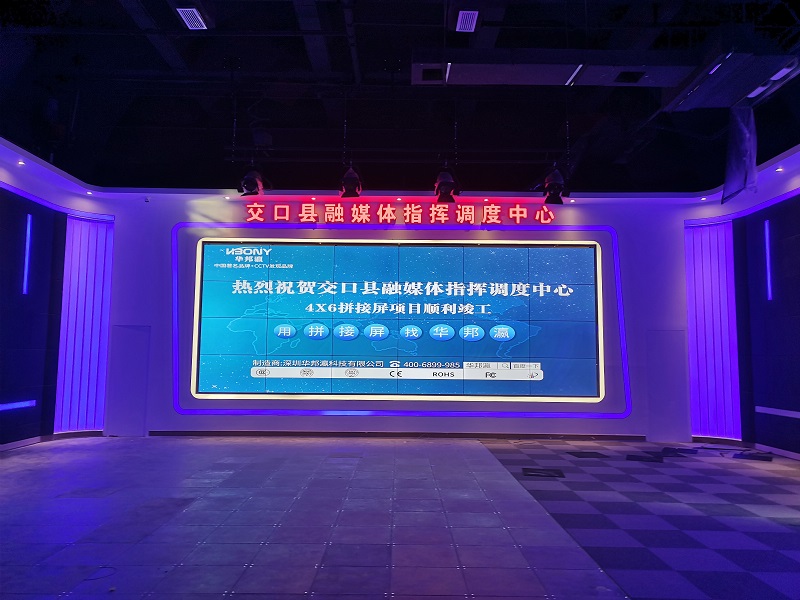 Now, the project has been completed under the efforts of huabangying professional installation engineer, and has been verified and accepted by the user, and put into use normally. Here, Hua Bangying once again thanks Jiaokou County Financial Media Center for its trust and support
华邦瀛科技是一家专业致力于智能商显产品的研发设计、生产、销售为一体的高新技术企业,其中液晶拼接屏产品更是备受用户青睐和认可,全国各地均有项目,公司实力雄厚,支持全国上门安装,如您有任何关于显示大屏的需求或技术疑问,欢迎随时咨询,华邦瀛将竭力为您服务。