The Pingzhuang City Sub-district Office was established in November 2010 and is located in the center of Pingzhuang City; the office has six neighborhood committees including Xiangyang, Tianshan, Jinshan, Xinghai, Rising Sun, and Apollo.
Recently, in order to continuously improve the ability to serve the masses and economic and social development, and strive to promote the rapid development of the street economy and various social undertakings, the Pingzhuang District Sub-district Office has introduced LCD splicing screens and built an intelligent modern large-scale conference platform to improve street affairs. To improve the effectiveness of meetings, respond to the laws of current social development, strengthen the connection between various communities, gather together to find countermeasures, and work together to develop.
Now, the efforts of the professional installation engineers of Huabangying for the project have been successfully completed and passed the nuclear test of the relevant person in charge of the Pingzhuang District Sub-district Office. It is put into use normally. Let's take a look at the effect!
Live shots: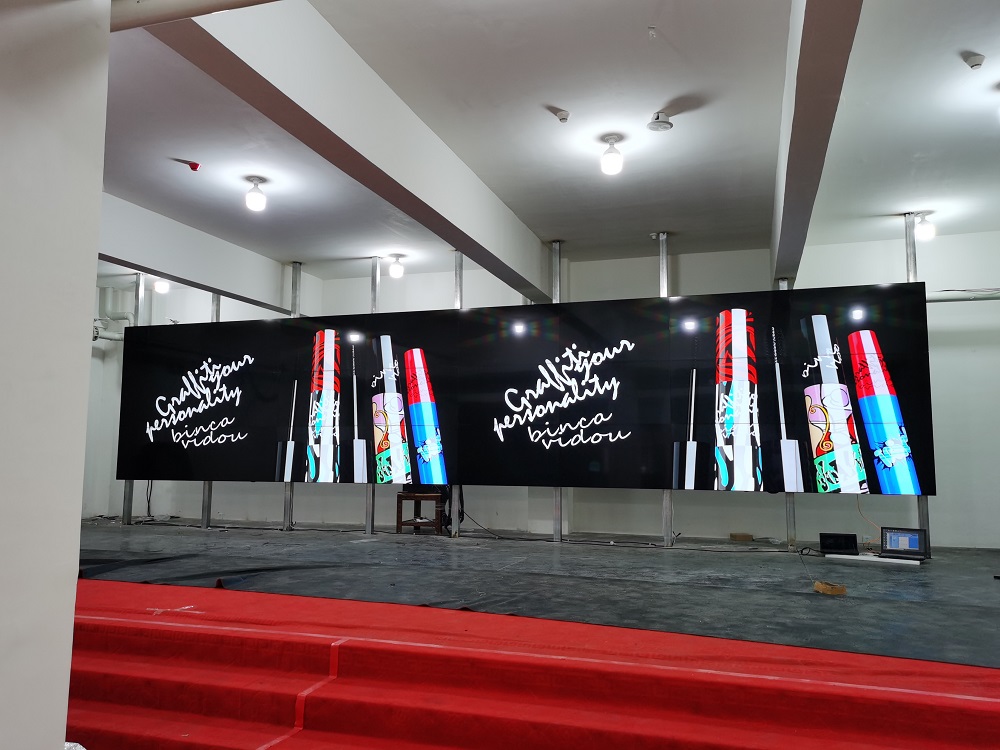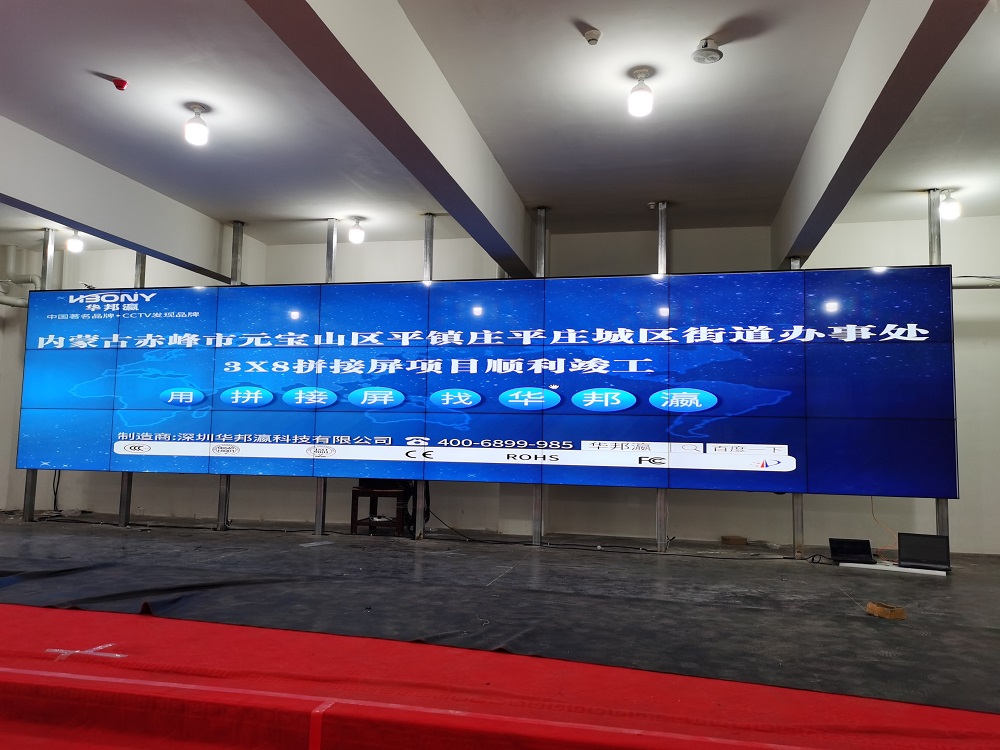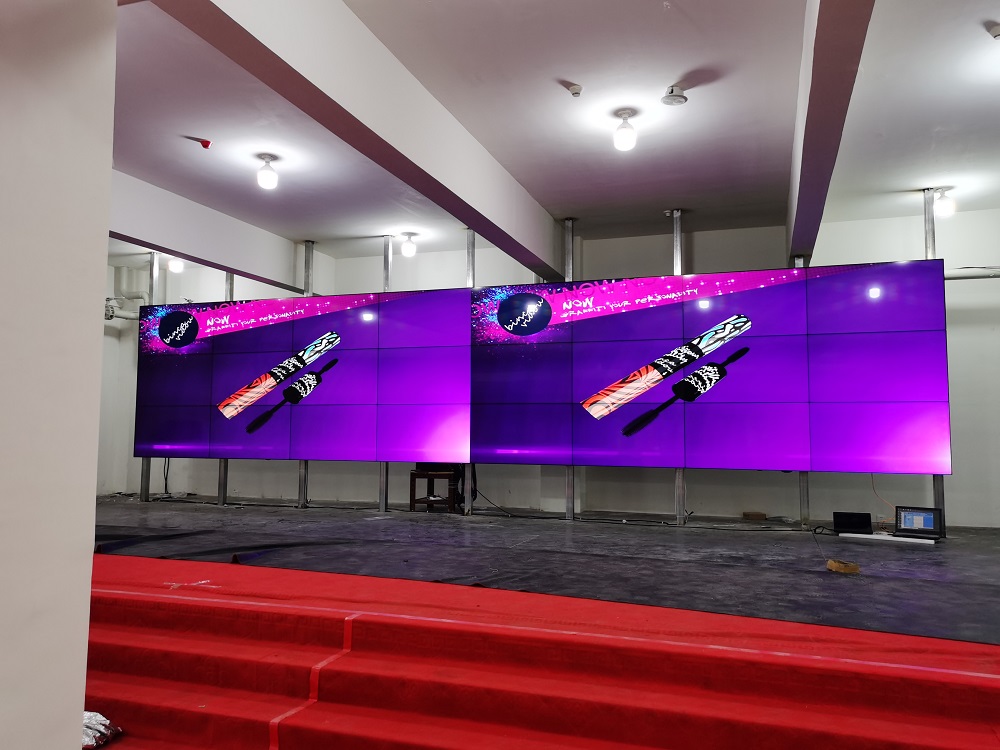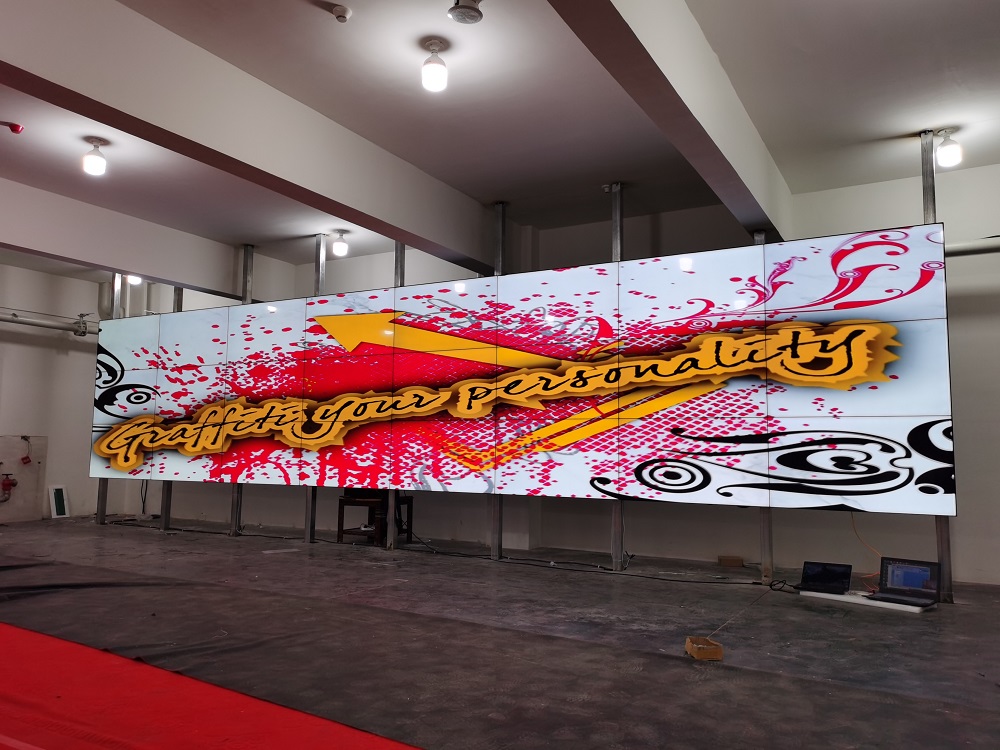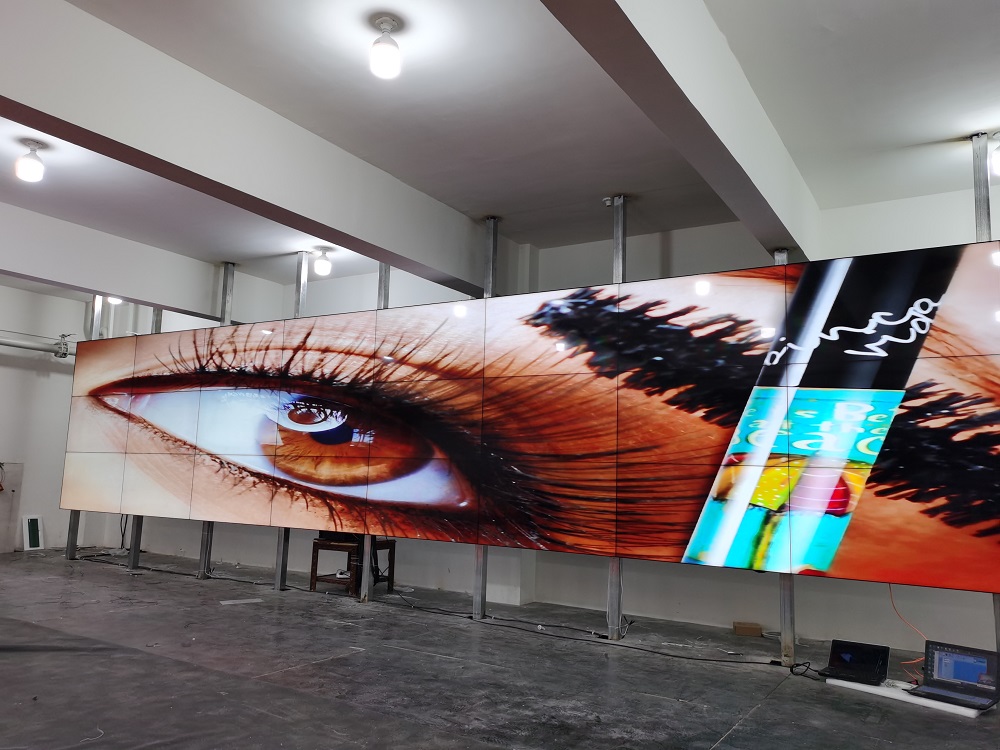 The splicing unit used in this project is HBY-PJ550P-3 (55 inches), and the large screen is composed of a 3*8 floor stand. The detailed parameters are as follows:
Splicing unit: HBY-PJ550P-3
Response time: 6ms

Operating life: 70000h

Splicing specifications: 3*8/55 inch

Installation method: floor stand
Contrast ratio: 4500:1

Bightness: 500cd/m²

Resolution: 1920*1080

Contractor: Winbond Technology Co., Ltd.

Finally, Winbond would like to thank once again for the trust and support of the Sub-district Office in Pingzhuang District, Yuanbao District, Chifeng City, Inner Mongolia. This shows that Winbond has taken another step forward in the field of large-screen displays, such as any problems encountered in the later use. , Welcome to consult at any time.