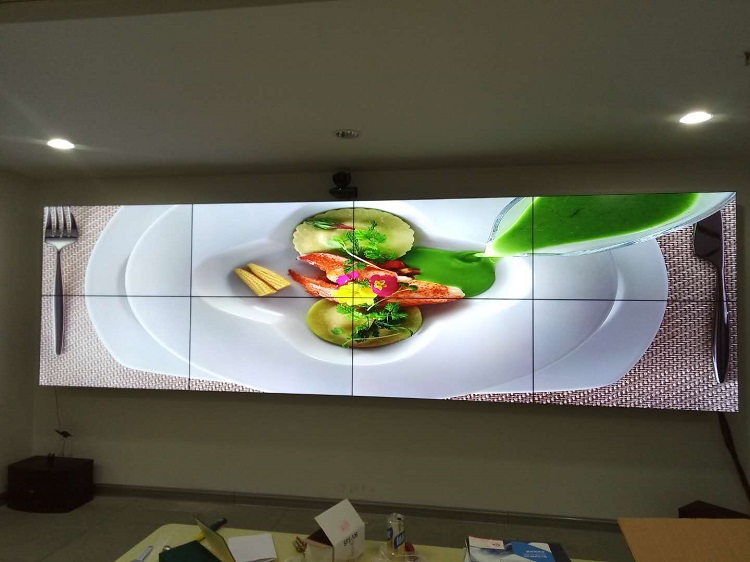 This time, the LCD splicing screen manufacturer Winbond Cooperative Enterprise Introduction: Shanghai Juneyao Airlines Logistics is a logistics company engaged in international and domestic cargo transportation agency, warehousing services, cargo handling, supply chain management, general cargo transportation, and e-commerce; Technology development, transfer, consulting, service in the field of computer technology and information technology, business consulting, exhibition services, sales of handicrafts, daily necessities, stationery and electronic products, parking lots, and import and export of goods and technology .
Project introduction
This project uses Shenzhen Winbond Technology, a 55-inch 3.5mm LCD splicing screen with 8 pieces. Using Samsung industrial-grade S-PVA panel, industry-leading direct-lit LED backlight, good color reproduction, vivid images, ultra-dense dot-like distribution, and uniform backlight brightness. Bright field, energy saving, super high light energy efficiency, no light leakage in dark field, super high contrast, 6ms rapid response, smoother image. It has the characteristics of energy saving, environmental protection, non-radiation, long life, supports 7*24 hours of uninterrupted work, and adapts to various working environments that require a long time
Splicing unit: HBY-PJ550P
Splicing seam: 3.5mm
Splicing specifications: 2*4
Installation method: wall-mounted
Contrast ratio: 4500:1
Resolution: 1920*1080
Brightness: 500cd/m2
Contractor: Shenzhen Winbond Ying Technology LCD Splicing Screen Manufacturer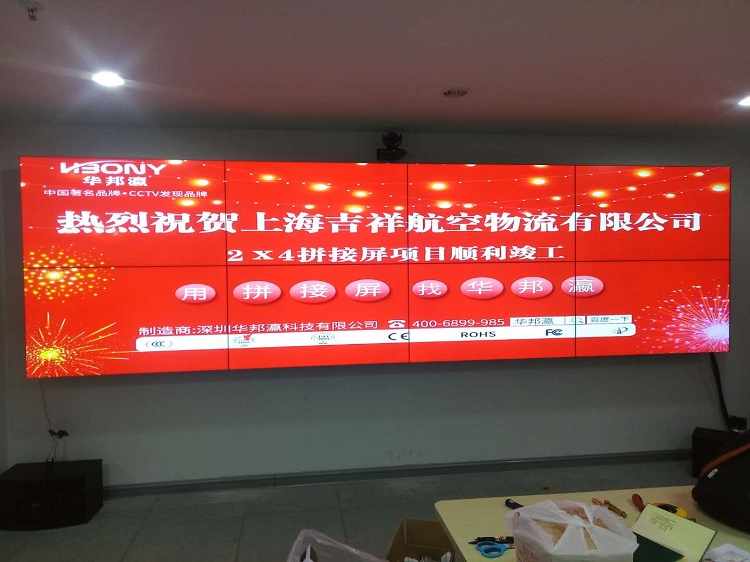 Project analysis
This project is applied to the monitoring center of Juneyao Airlines Logistics Company to realize intelligent management, and has a thorough knowledge of the company's daily operations and a clear presentation, which facilitates timely detection of defects, omissions, and irregular operations in the work, so as to detect early improvements and improve work. effectiveness.
Installation environmental conditions
1. The wall can bear load and support wall mounted installation. 2. The splicing wall H = 2.5m, l = 6m. According to the actual requirements of the manufacturer, the overall splicing screen should be left, with a spacing of about 30cm at the top and 80cm above the ground at the bottom. The two sides negotiated to formulate a 2 * 4.55 inch splicing screen scheme. 3. The site power supply system and wiring requirements meet the requirements.
The function display is as follows: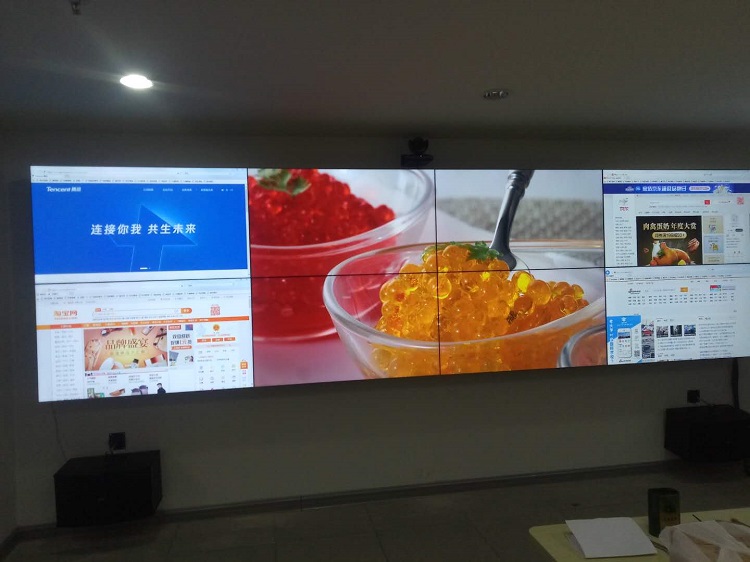 (arbitrary screen cutting)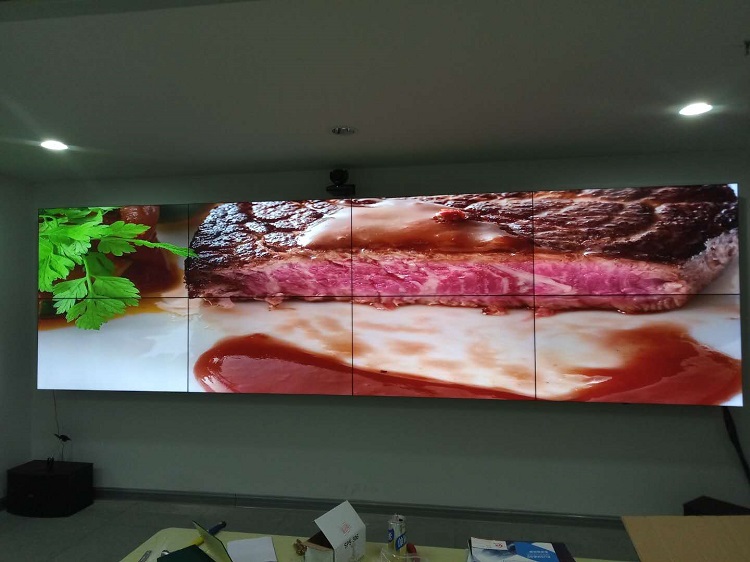 (single screen display)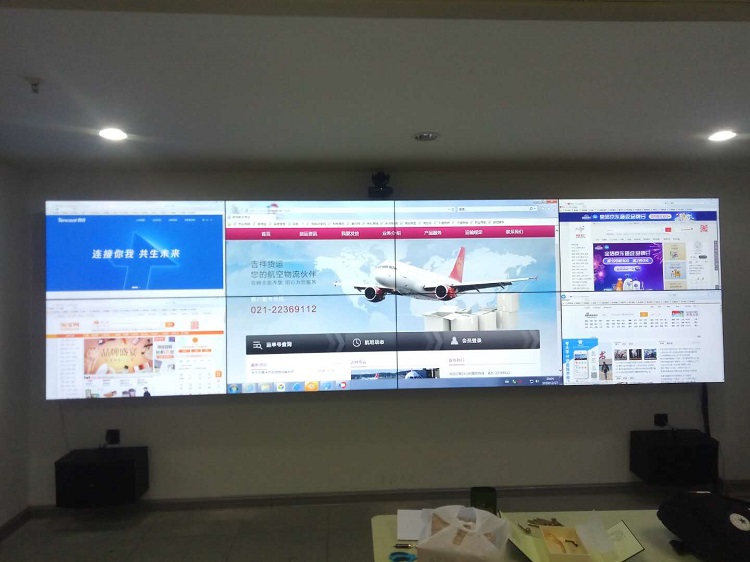 (multi screen display)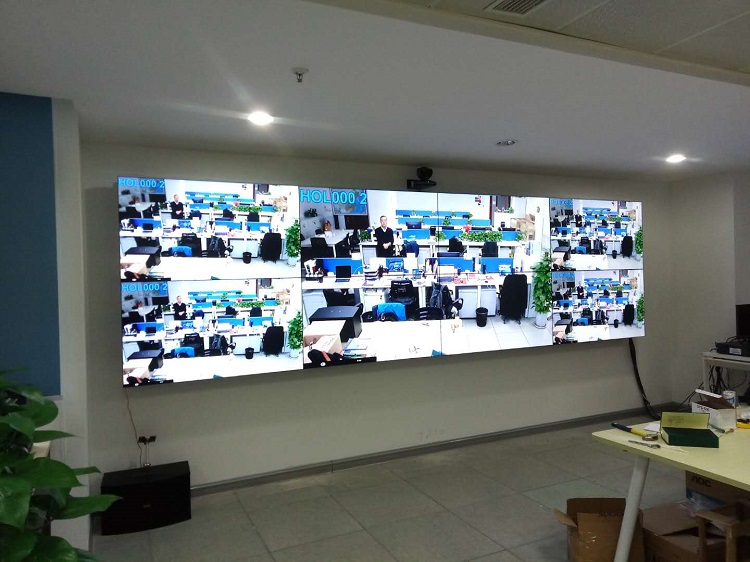 (Intelligent Management)
Winbond's LCD splicing screen manufacturer has been committed to the field of terminal display, providing users with the best terminal display products and the highest quality service to meet the personalized customization requirements of different customers; customer first, providing high-quality products as the criterion , To become a leader in the industry.