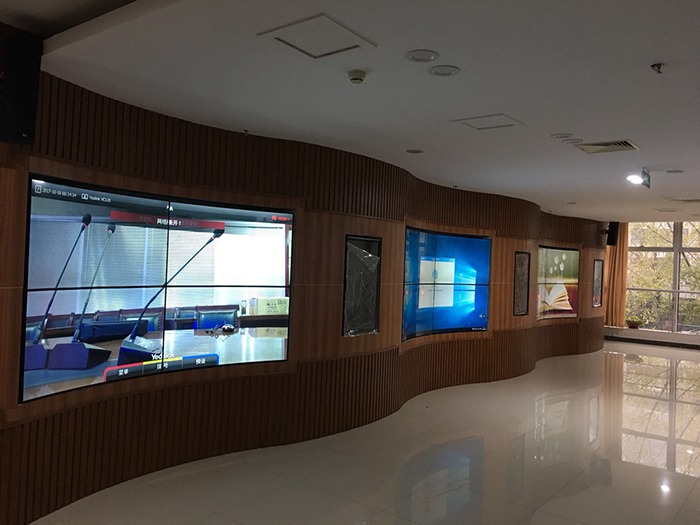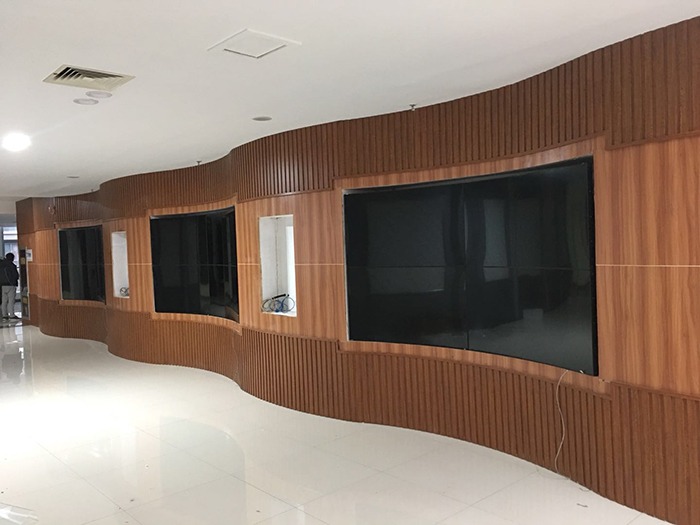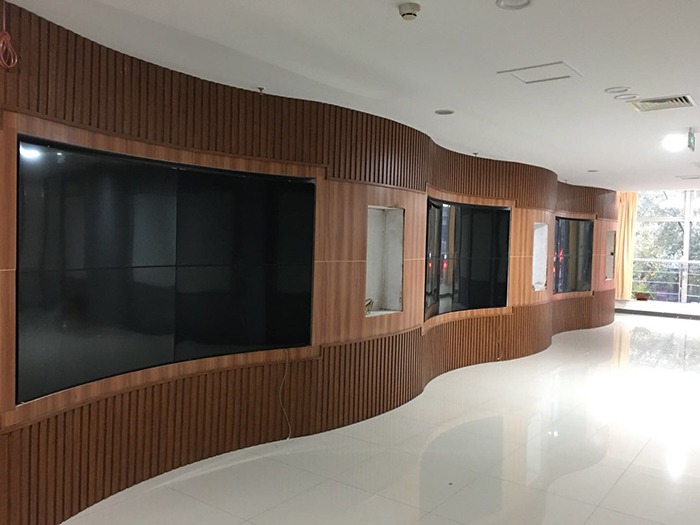 This time, Shenzhen Huabangying Technology Co., Ltd. went to the northern city of Anhui to build a set of curved LCD splicing screens for a talent market unit. There are 3 in total, all of which are 2X2 splicing, including 3 touch all-in-ones.
The arc-shaped cabinet and 3 sets of 55-inch LCD splicing screens make the entire hall display very tall, instantly raising the level of the talent market. Our engineers have worked so hard, and I am very grateful to the unit friends who assisted.
Shenzhen Winbond Technology Co., Ltd. is a high-tech enterprise specializing in R&D, design, production, and sales of dedicated large-screen splicing displays. It is the chief provider of domestic commercial display system solutions. We continue to innovate around the needs of customers. The company brings together domestic first-class R&D technical elites, and is committed to technology research and development and brand building based on market demand, and uses technology to drive the development of the industry. And maintain long-term cooperative partnerships with major global LCD manufacturers such as Samsung, LG, Sharp, Chi Mei, AUO, etc., in the fields of LCD large-screen splicing, LCD terminals and security integrated systems...


Switchboard telephone: 0755-85253655
National toll free hotline: 400-6988-985
Company official website: http://www.hbying.cn
Company Address: Building A, Zhonghengsheng High-tech Park, No. 3, Xinyu Road, Xinqiao, Shajing Street, Baoan District, Shenzhen