The Meizhou Natural Resources Bureau is a new department formed by the institutional reform of Meizhou City. It is the work department of the Meizhou Municipal People's Government which is mainly responsible for performing the responsibilities of owners of natural resource assets such as land, minerals, forests, wetlands, and water, and the control of all land and space uses. ; Responsible for natural resources survey, monitoring and evaluation, unified right registration, paid use, rational development and utilization, etc.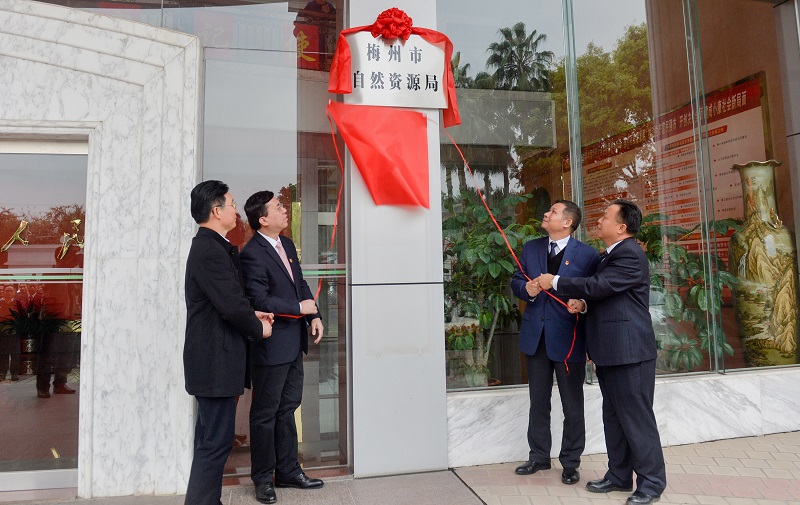 Recently, in order to adapt to the development of the times and provide work meeting efficiency, Meizhou Natural Resources Bureau decided to eliminate the traditional projector in the meeting room and introduce the popular and practical Winbond LCD splicing screen as the terminal large-screen display device in the meeting room.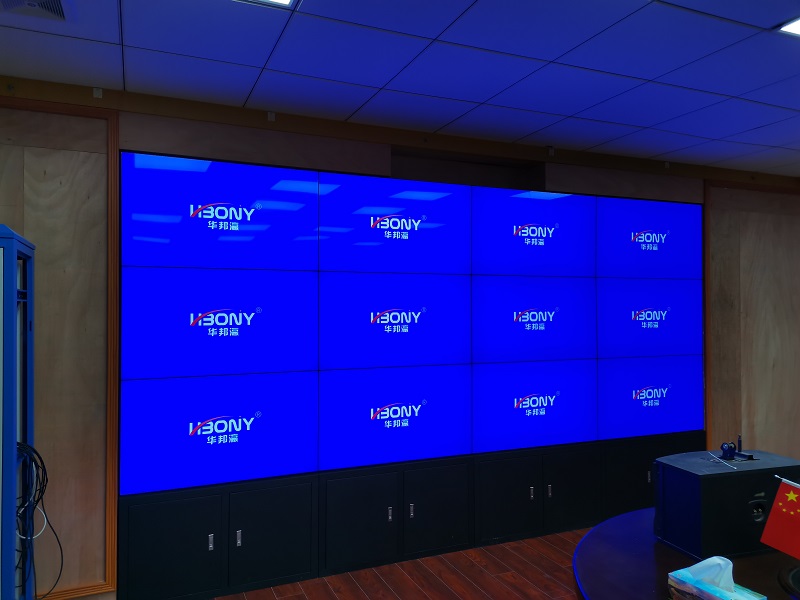 The large LCD splicing screen is made up of multiple LCD splicing units, and the seams between each screen are very small. With the addition of the LCD screen in the indoor high-definition display, high resolution, clear pictures, close viewing will not produce blur Features such as ghost images are widely used indoors as large screens in conference rooms, exhibition halls, and monitoring centers.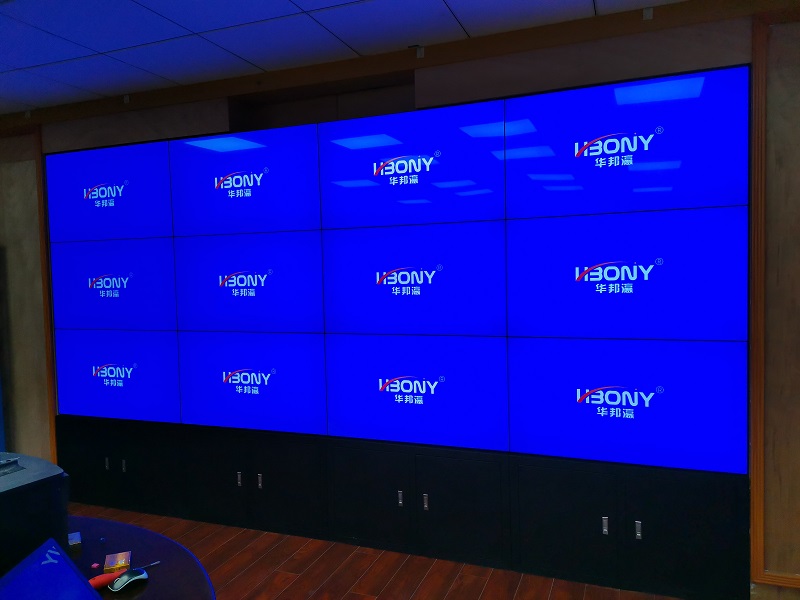 Before the large screen was installed, the meeting room of the Meizhou Natural Resources Bureau was like this, and the display of the projector was obviously a little weak and it could not keep up with the times.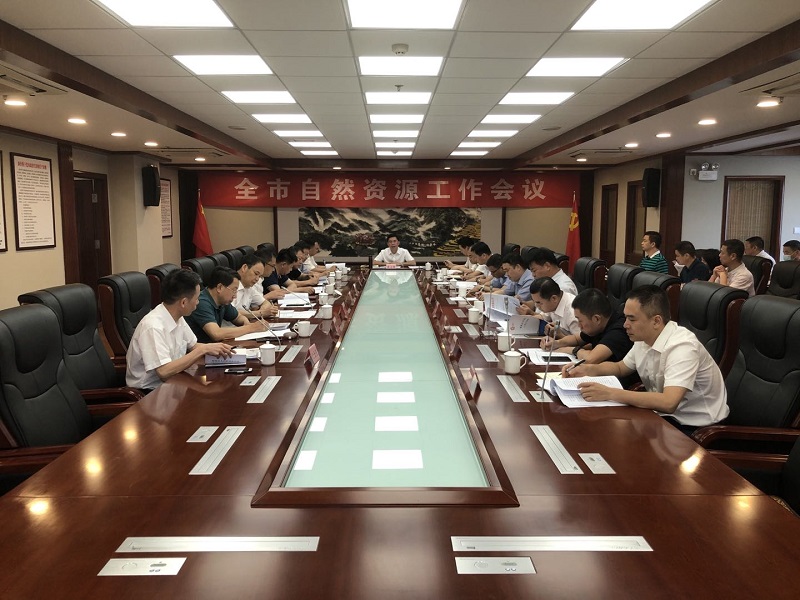 After installing the large screen, the effect is clear at a glance. The large screen looks clearer and gives people a more comfortable visual experience.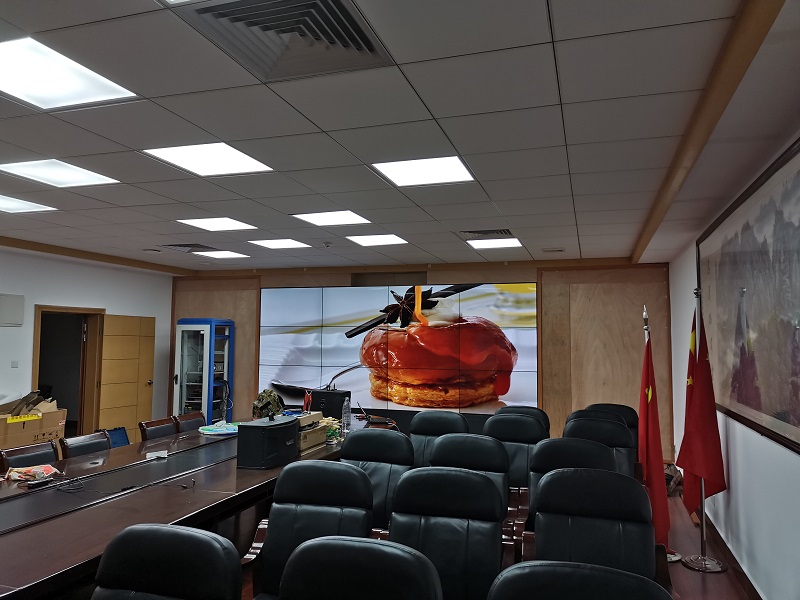 The large-screen splicing project of Meizhou Natural Resources Bureau uses HBY-PJ550P-2 (Winbond 55-inch 1.7mm LCD splicing screen) as the splicing unit, with industry-leading LED direct-lit backlight, uniform brightness distribution and display screen High-definition is naturally undistorted; the unique PVA technology (image vertical adjustment technology) enables HBY-PJ550P-2 to have a viewing angle of 178° and a wider field of view; the professionally developed color calibration technology for color calibration of static and dynamic images, The output is more accurate and stable, and the user can get a better visual experience during the viewing process.
Project details
| | | | |
| --- | --- | --- | --- |
| Splicing unit | HBY-PJ550P-2 | Response time | 6ms |
| Splicing seam | 1.7mm | Operating life | 70000h |
| Splicing specification | 3 * 4 / 55 inch | Installation mode | Embedded |
| Contrast ratio | 4500:1 | Brightness | 500cd/m² |
| Resolving power | 1920*1080 | Contractor | Hua Bangying |
Today, with the efforts of Huabangying's professional installation engineers, the project has been successfully completed and passed the verification and acceptance of the relevant person in charge of the Meizhou Natural Resources Bureau, and is put into use normally; Huabangying thanks again to the trust and trust of the Meizhou Natural Resources Bureau. stand by.