Inner Mongolia jinjila Logistics Co., Ltd. is a comprehensive enterprise engaged in logistics services, warehousing services, cold chain services, loading and unloading, handling services, general cargo transportation, freight information consulting and other services. Recently, the company introduced a set of Samsung 55 inch, 3 * 4 LCD splicing units with a total of 12 pieces to huabangying, the LCD splicing screen manufacturer, to form a large splicing screen and put it in the company's internal exhibition hall。

In this diversified era, in addition to its own brand promotion, an enterprise is more important to build its own internal. As a display carrier, LCD splicing screen can fully display all kinds of different information and present others. This is what jinjila logistics company needs to provide its own brand concept, services and products to its partners through large screen With the introduction and display, the company's strength has been improved, and the company's business can be better promoted.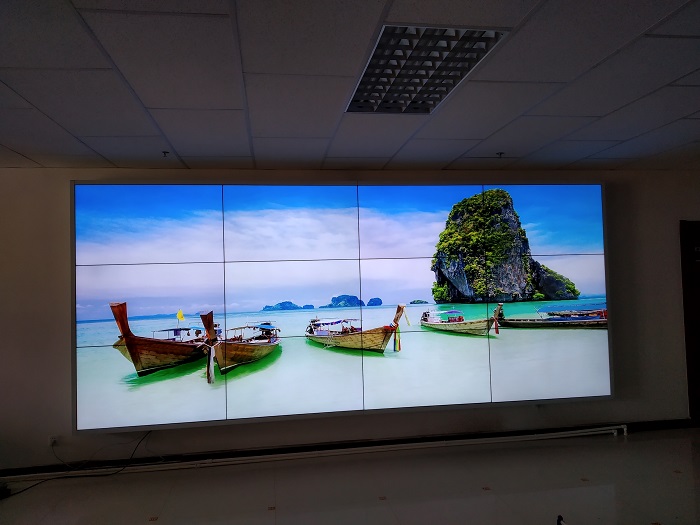 The specific specifications of this LCD splicing screen project are as follows:
Contractor: Shenzhen huabangying Technology Co., Ltd
Splicing unit: hby-pj550p
Splicing seam: 1.7mm
Splicing specification: 3 * 4 / 55 "(55" splicing unit h ≈ 68.4cm, l ≈ 121.3cm)
Contrast: 4500:1
Resolution: 1920 * 1080
Response time: less than 6ms
Operation life: more than 70000 H
Installation method: wall mounted hydraulic front maintenance and installation
Brightness: 500CD / m2
Panel type: Samsung industrial S-PVA panel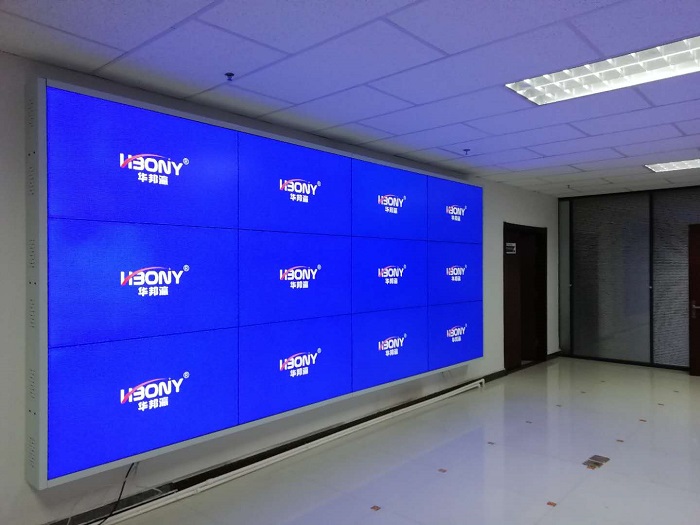 Site installation environment:
1. Wall mounted hydraulic front maintenance and installation is adopted. The metal bordered wall can be loaded, and the splicing screen can be disassembled in a single piece, which is convenient for maintenance in the future.
2. The site power supply system is normal, the wiring lines are in order, the environment is clean and tidy, and there is no strong light around.
3. With splicing processor, it can realize single and multi screen display, segmentation and other functions, meet the needs of display system, and support HDMI, DVI, VGA and other signal inputs.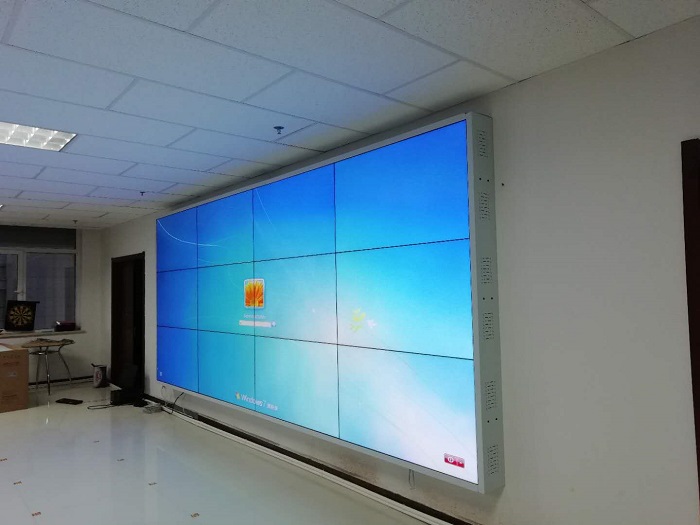 Huabangying LCD splicing screen adopts industrial grade LCD panel and the industry-leading direct down backlight. The mosaic screen is exquisite and vivid, each beautiful, and each pixel is showing its gorgeous color. It has a fast response of 6ms and refuses to wait. It has an ultra-wide and clear 178 ° viewing angle, which is more comprehensive in mastering information. It supports 7 * 24-hour non-destructive operation and adapts to various long-time startup loops The maintenance cost in the later stage is almost zero and the cost performance is higher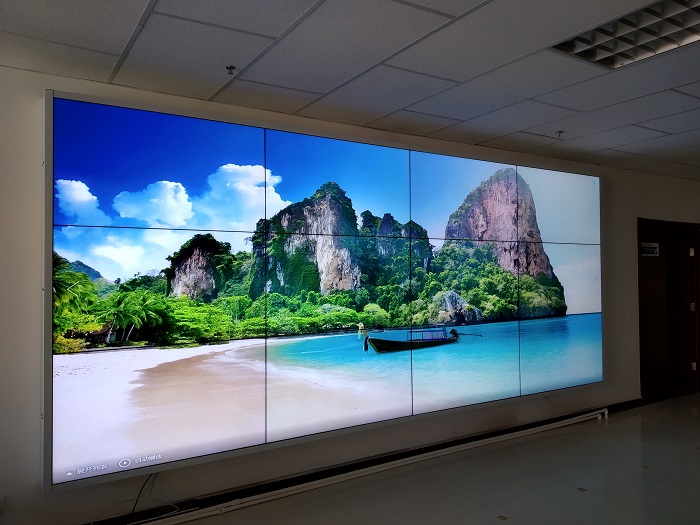 Today, the LCD splicing screen project has successfully passed a series of processes such as testing and acceptance, and has been successfully put into use, which greatly improves the level of jinjila logistics company's exhibition hall. It looks like it has double face and is a symbol of the company's strength.
Finally, huabangying's products, services and installation personnel were highly recognized by jinjila logistics company and were very satisfied with the LCD splicing screen project.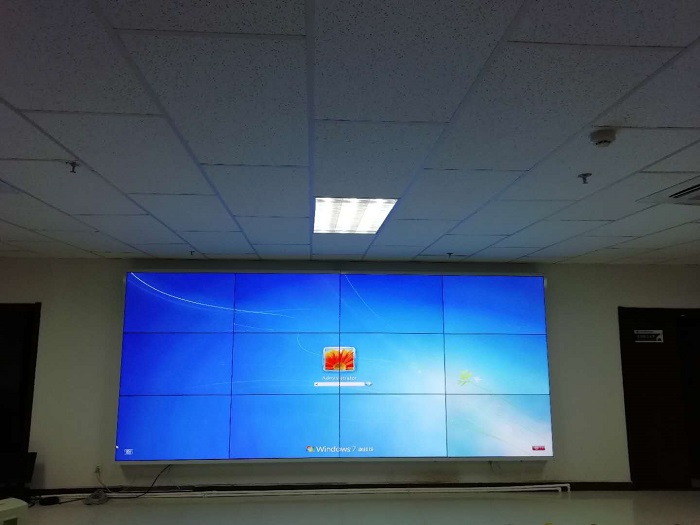 To be recognized by customers is always the constant pursuit of huabangying technology. Huabangying is committed to becoming a cutting-edge brand in the field of display. For many years, it has been adhering to the business philosophy of collaborative development and mutually beneficial coexistence with customers. Every thing and every detail is done to the extreme, so as to ensure that every customer who believes in huabangying will not be disappointed.